Clean Water Fest 2020 goes virtual September 7-11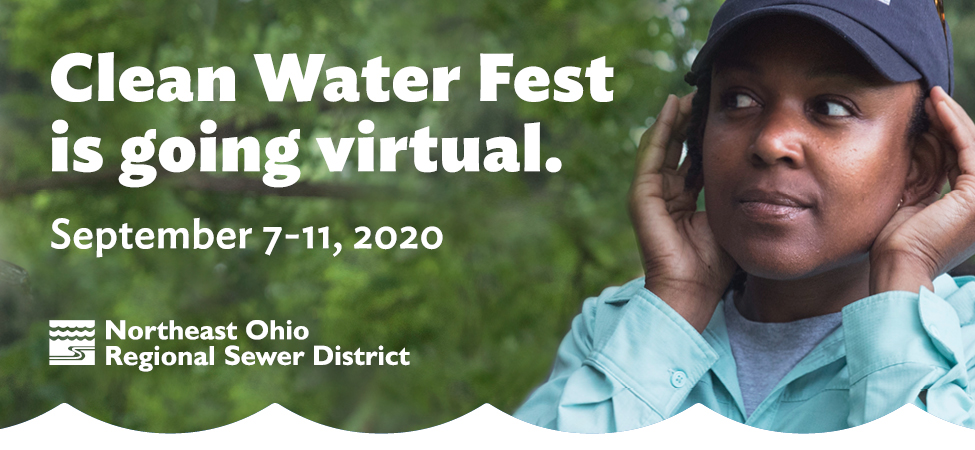 Five days, live-streaming content on the new CleanWaterFest.com
---
August 5, 2020 — Clean Water Fest, our annual September celebration of all things water and environment, won't be in-person in 2020, but it feature plenty of personality with a new online experience and a full week of features.
Clean Water Fest 2020 will be online September 7-11, 2020, with daily noon broadcasts online all week long on our all new cleanwaterfest.com.
Monday through Friday that week, visitors and viewers will see our work through the eyes of new faces in new places from across Northeast Ohio. Treatment plant visits, trucks and tunnels, green work and team work, Clean Water Fest will showcase videos and interviews that will be archived and available for viewing anytime after.
---
Some of the highlights will include a lab spectacular and interviews with our kid-favorite scientists Atom Beaker and Pete Reedish, classroom friendly games and activities, interviews with experts in environmental work, and an chance to interact with our team just like you have come to know and love in our past open-house festivities.
Visit cleanwaterfest.com for details and resources.
Questions about participation or partnerships? Contact us today.