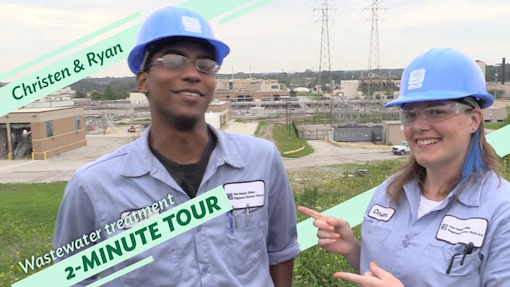 WATCH: Christen and Ryan's two-minute tour shows you what happens after the flush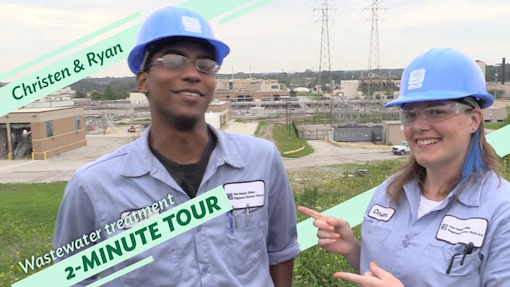 How do you take 280 acres of tanks, towers, and tunnels, and a process that takes more than 24 hours from start to finish, and trim it down to less than three minutes?
Christen and Ryan give it a try.
Ryan Melton and Christen Wood are operators at our Southerly Wastewater Treatment Plant in Cuyahoga Heights, and they wanted to give folks an intro to the work it takes to turn sewage into clean, safe lake water.
Pay attention. They move quick, but by the end, they give viewers three key steps in the wastewater treatment process.
You'll see more of Christen and Ryan if you visit our Open House September 19, a full free family-fun day of tours, games, crafts, exhibits, experiments, and much more. Save the date / Watch the promo


RELATED NEWS: