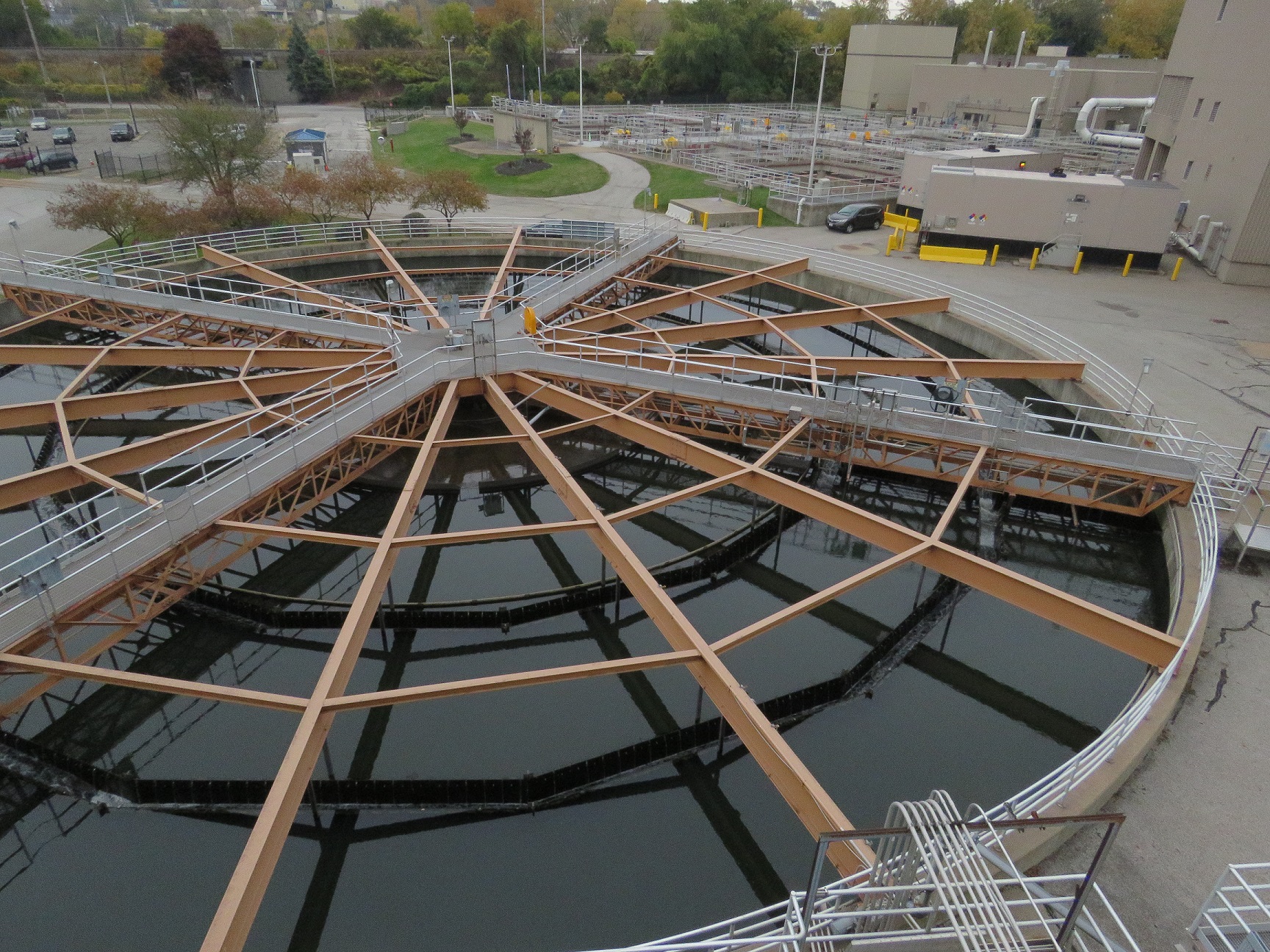 Wastewater treatment is the process by which dirty water—sewage—is cleaned so that it may be safely released to a lake or river.
Treatment technologies vary, but most often, wastewater treatment consists of two major stages:
Primary Treatment separates sand, grit and larger solids from the wastewater through a series of screens and large tanks, but organic solids still remain.
Secondary Treatment is largely a biological process that removes those organic materials. Solids handling manages any remaining materials removed from the flow, and final disinfection makes the treated water known as effluent safe for the environment. NEORSD manages three wastewater treatment plants in northeast Ohio—Easterly, Southerly, and Westerly—facilities that date back to as early as 1908. Each plant has won awards for its performance, and improvements underway will help us face challenges of tomorrow.
We operate three award-winning treatment plants: Easterly and Westerly in Cleveland, and Southerly in Cuyahoga Heights. Together, they treat about 200 million gallons of water every day of the year.