Green Infrastructure Grant Program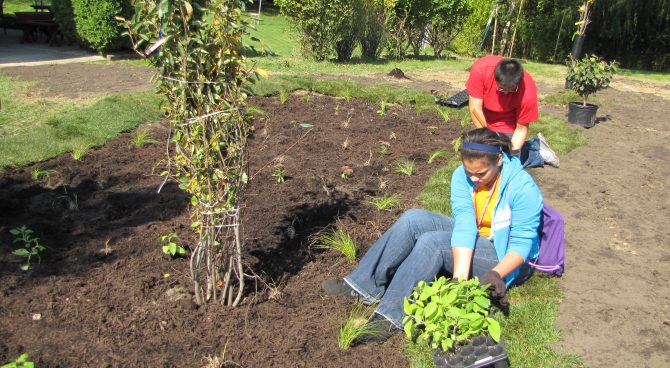 The Sewer District recognizes the importance of green infrastructure such as rain gardens, bioretention, pervious pavement, and other site-based stormwater management practices in the combined sewer area. The Green Infrastructure Grants Program for the Combined Sewer Area is open to communities and non-profit organizations in the combined sewer area interested in implementing green infrastructure projects that remove stormwater from the combined sewer system.
Private, for-profit entities may also put forward projects in partnership with communities or non-profits. Applicants must demonstrate the ability to ensure the long-term ownership and maintenance of these practices.
If you would like more information on these projects or the grants program, contact Linda M. Mayer at (440) 253-2147.
---
Green Infrastructure Grant documents
2017 Request for Proposals (for 2018) | Public announcement [PDF]

Project partners must download and complete the following forms.
Reimbursement policy: How to obtain reimbursement
Reimbursement form 1: For project details and signatures
Reimbursement form 2: Expense tracking table
Green Infrastructure Grant progress report: Provide a summary of the accomplishments with respect to objectives, degree of completion based on the Project application, and any problems encountered [PDF]