Talks + Tours: Request a tour or guest speaker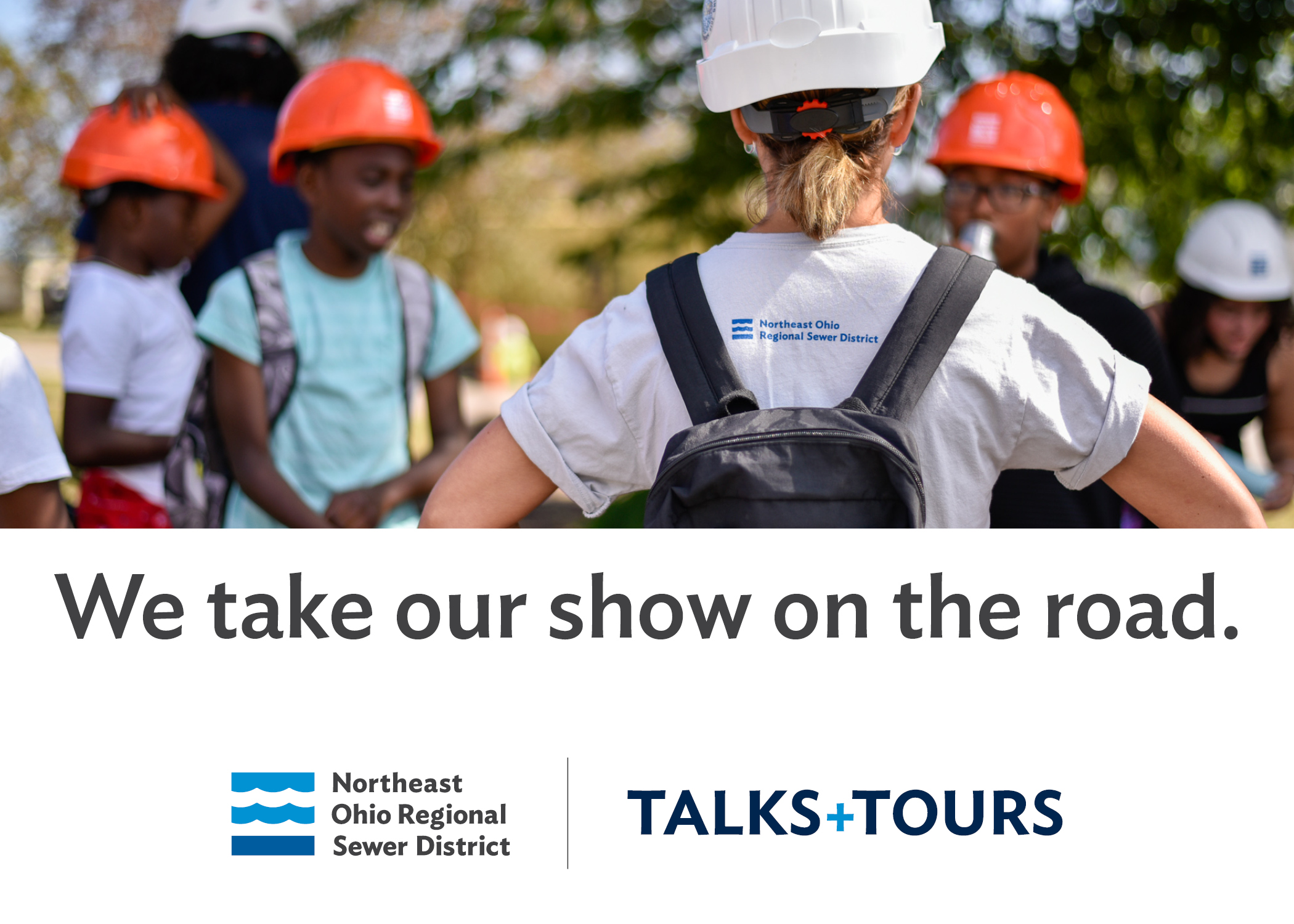 ---
We want to make our work accessible and engaging for all ages. That's why we offer opportunities for group tours at our wastewater treatment plants for an overview of the treatment process, our Environmental & Maintenance Services Center for a laboratory overview, and multiple sites across the region to see our systems in action. We also have employees available for speaking engagements and presentations about our work, clean water, and the environment.
TALKS: Guest speakers
Our Sewer District employees are excited to share our critical work with your group through guest speakers and interactive demonstrations. We present to student and community groups on several aspects of our core work including wastewater treatment, stormwater management, engineering and construction, and water quality monitoring and improvements.
To make a request for a speaker or presentation or to get more information, please complete the form linked below.
TOURS: Plant, lab, or project site tours
We offer a variety of tours to bring our ratepayers, students, and stakeholders up close and personal to the action that keeps our Great Lake great. We offer wastewater treatment plant and Analytical Services laboratory tours, as well as visits to select green infrastructure and Regional Stormwater Management Program projects and installations. Tours can be tailored to the size and need of your group and are weather- and facility-operations dependent. Plant tours are not available October-March.
To request a tour for your group or for more information, please complete the form linked below.