Environmental Services and Laboratory
While all our work can be considered environmental, some of our responsibilities relate directly the water we treat and the environment we protect.
---
Water quality monitoring
Since 1986, we have had a program to monitor the water quality in Lake Erie and in rivers and streams within the District's service area. Water Quality and Industrial Surveillance performs monitoring, known as environmental assessment, throughout the year to document water quality improvements attributable to NEORSD facilities and programs, determine causes and sources of environmental disruptions and make recommendations to address them, coordinate monitoring activities with fellow agencies, and provide a scientifically sound basis for environmental planning and future pollution-control projects.
Lake Sampling: Fifteen lake sites along the Greater Cleveland shoreline are routinely sampled for the analysis of more than thirty chemical and biological parameters.
Stream and river sampling: The program includes routinely monitoring 75 sites located on 18 area streams for more than thirty physical, chemical, and biological parameters.
Dry weather outfall sampling: NEORSD investigators periodically conduct dry weather outfall sampling of area streams to identify improper discharges of sanitary sewage to the environment.
Related Links:
---
Analytical services
21,000 is the average number of analyses our professional team performs each year—on wastewater, industrial waste, biosolids, surface water, and drinking water using the latest technology,we provide quality and defensible data for our three wastewater treatment plants, other District departments, and outside clients.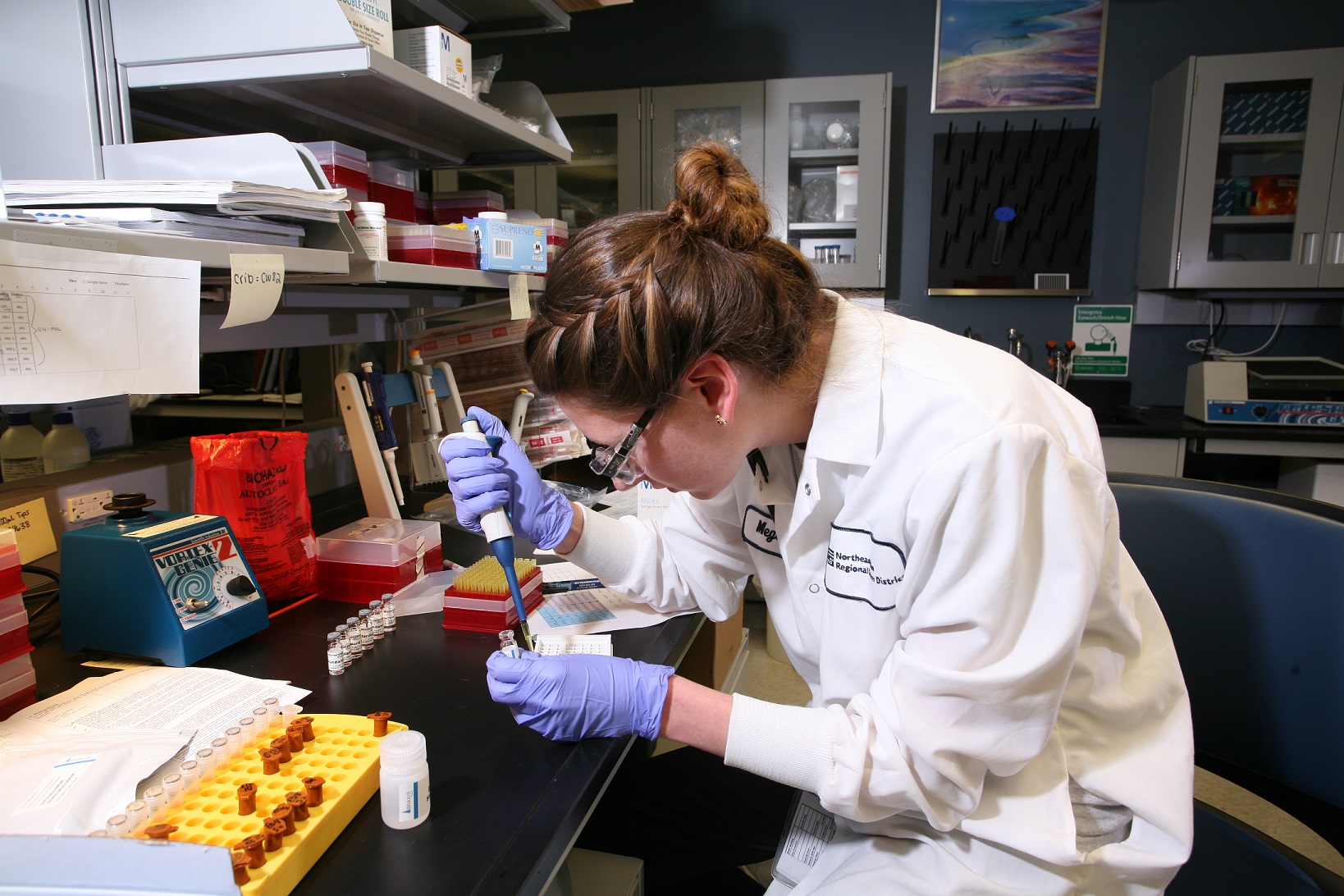 Our analysts have an average of almost 20 years' experience. The staff holds a variety of degrees and all hold certification from the Ohio Water Environment Association (OWEA). We also are National Environmental Laboratory Accreditation Conference (NELAC) and Ohio EPA Drinking Water certified. Our facility is one of Ohio's largest public laboratories.