Regional Stormwater Management Program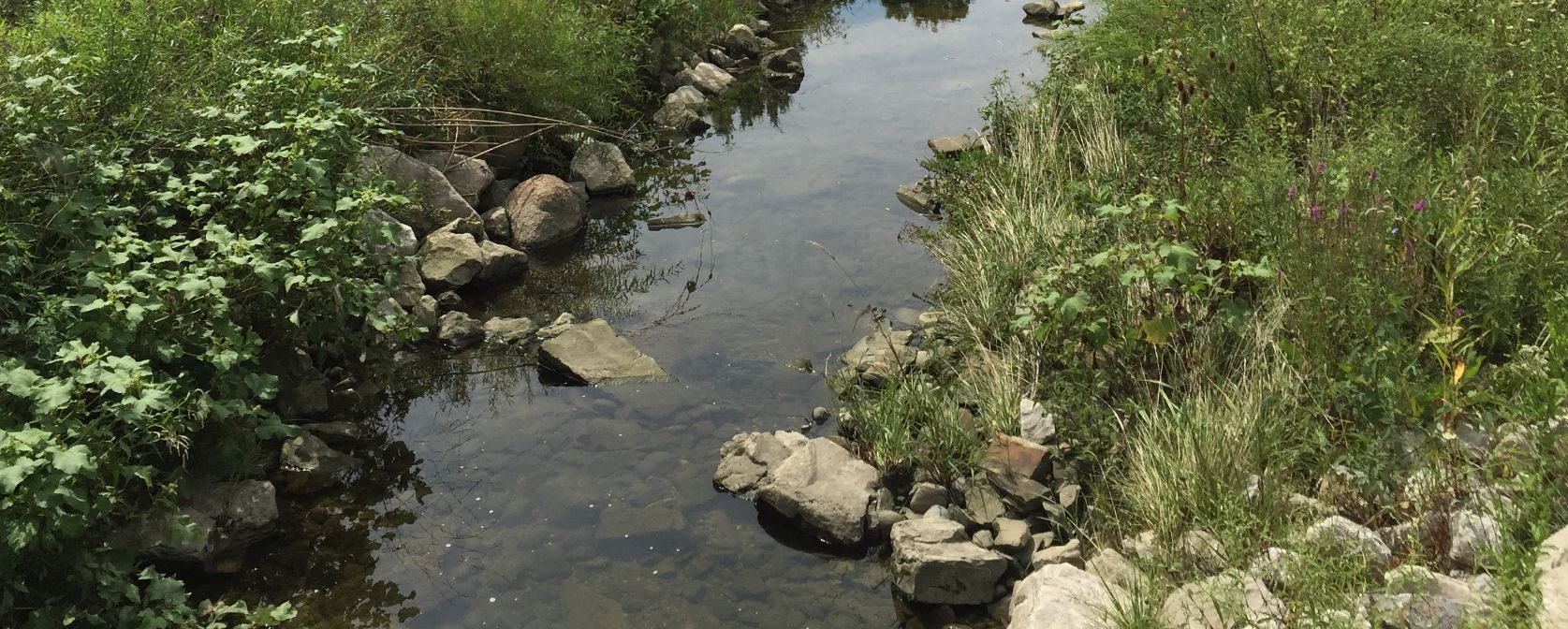 The Sewer District's Regional Stormwater Management Program addresses problems related to stormwater runoff from hard surfaces. Runoff contributes to regional stream flooding, erosion, and water-quality issues, and the program improves our ability to further address stormwater problems that cross community boundaries.
Download Our Educational Brochure
Fee credits
When property owners make changes or improvements on their properties to reduce the amount of runoff affecting local streams and storm sewers, they may be eligible for a fee credit, or a reduction in what they are charged.
Actions like disconnecting downspouts, installing rain barrels, or planting rain gardens are some of the ways property owners can better control runoff on their property.
Our Regional Stormwater Management Program fee credits do have restrictions and qualifications. As with any stormwater-management-related yard improvements, we recommend you check with any local regulations before beginning projects like these to ensure you are aligned with specific requirements your city may have. If you have questions or would like to discuss your options, contact our Customer Service department and we can put you in contact with a member of our Watershed Programs team.
Determining your fee
Stormwater fees are calculated based on the amount of impervious surface area on your property, such as rooftops, driveways, and patios. Our Fee Finder allows customers to search for an address and click on the property to find your stormwater fees. Launch our Fee Finder.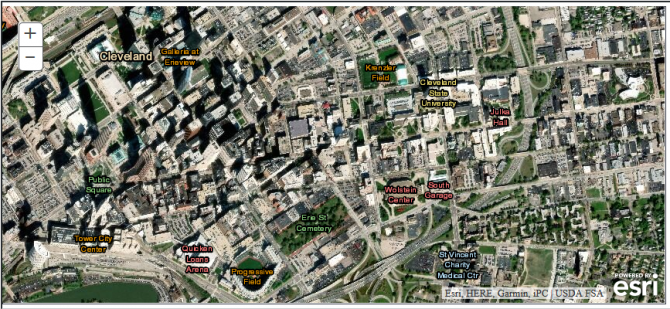 The Regional Stormwater Management Program is funded by a fee on your Northeast Ohio Regional Sewer District bill. The fees are calculated based on the amount of impervious surface area on your property, such as rooftops, driveways, and patios.
You will see an acronym on your stormwater charge: ERU. That stands for Equivalent Residential Unit, or 3,000 square feet. Most residents in our service area are charged a fee based on one ERU. See our fees and tiers.
Impervious surfaces are measured by satellite imagery and are available for viewing on our Fee Finder. If you would like to request a review of your property, send us your request.
The stormwater charge appears on your NEORSD bill. If you have any questions about the charges, contact our Customer Service team at (216) 881-8247.
Credit resources
Simple steps around your home can have big benefits in your yard and in our region. On-site stormwater management helps protect water quality and reduce flooding and erosion, but having a comprehensive list of common best practices can be overwhelming. Many local watershed groups provide tips and resources. View a brief list of resources to help you manage stormwater on your property.
Frequently asked questions
Customers have asked a variety of questions about fees, credits, projects, and best practices. We've highlighted some of the most frequently asked questions regarding stormwater.