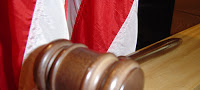 Court ruling: District has authority to implement stormwater program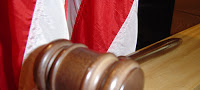 Yesterday, Cuyahoga County Court of Common Pleas Judge Thomas J. Pokorny ruled that Chapter 6119 of the Ohio Revised Code gives the Northeast Ohio Regional Sewer District the authority to implement the large majority of its Stormwater Management Program.

"The Court has reaffirmed what we have always known, that the Sewer District has the authority to implement this program," said Julius Ciaccia, Executive Director, Northeast Ohio Regional Sewer District. "The Sewer District has invested millions of dollars to not only study stormwater-related issues, but develop regional solutions. I look forward to working with community leaders and begin to embrace a progressive approach to regional stormwater management."
The initial motion for declaratory judgment was filed by the Sewer District on January 7, 2010, the same day the Sewer District's Board of Trustees unanimously voted to adopt Title V, the section of the Sewer District's Code of Regulations that details of the Stormwater Management Program.
The April 21 ruling includes the following findings:
Ohio Revised Code Chapter 6119 authorizes the Sewer District to address intercommunity flooding, erosion and stormwater-related water quality issues.
Consent of member communities to participate in the Sewer District's Stormwater Management Program is not required.
Seven Summit County communities are not considered to be "Member Communities" because they have contracted for services only, but not formally joined the District. These communities are Bath Township, Boston Heights, Hudson, Northfield Center Township, Richfield Township, Twinsburg and Twinsburg Township. The communities of Macedonia, Northfield Village, Village of Richfield and Sagamore Hills Township are "Member Communities."
In addition to recognizing the Sewer District's authority, Judge Pokorny also addressed several objections raised by member communities and external intervening parties, including specific regulations within Title V that infringe upon local municipalities' ability to regulate local sewer infrastructure. Of the 96 provisions in Title V, Judge Pokorny struck three specific provisions related to enforcement of the other provisions; these stricken provisions will not affect final implementation of the planned Stormwater Management Program.
About the program
The Sewer District's Stormwater Management Program will address flooding, erosion and water quality problems throughout its defined service area. In addition, the Sewer District will assume responsibility for millions of dollars of necessary maintenance, much of which is currently the responsibility of local governments.
The average homeowner within the Sewer District's Service Area would be charged $4.75 per month, or $57 per year, to pay for stormwater-related construction projects and maintenance. The Sewer District has identified more than $220 million of critical construction projects, and detailed planning on some projects has already begun. Most of these stormwater-related projects will provide relief to multiple communities within each watershed.
Additional information about the Stormwater Management Program is available at neorsd.org/stormwater.