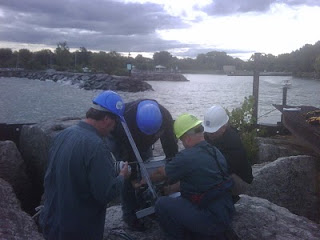 PHOTO: Weather monitor will track Villa Angela trends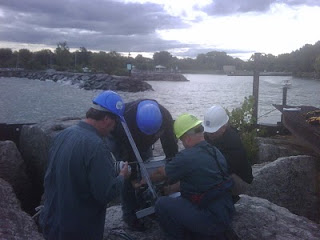 Wind speed, rainfall, wave height, temperature and more data will be collected soon using a new weather-monitoring station being installed at Wildwood Marina in Cleveland.
A Sewer District maintenance crew was on site this morning attaching a solar-powered monitor to a 20-foot-tall pole positioned above the marina breakwall. The monitor will stream real-time data via satellite that will help the Sewer District develop a predictive model identify water quality advisories at Villa Angela Beach.