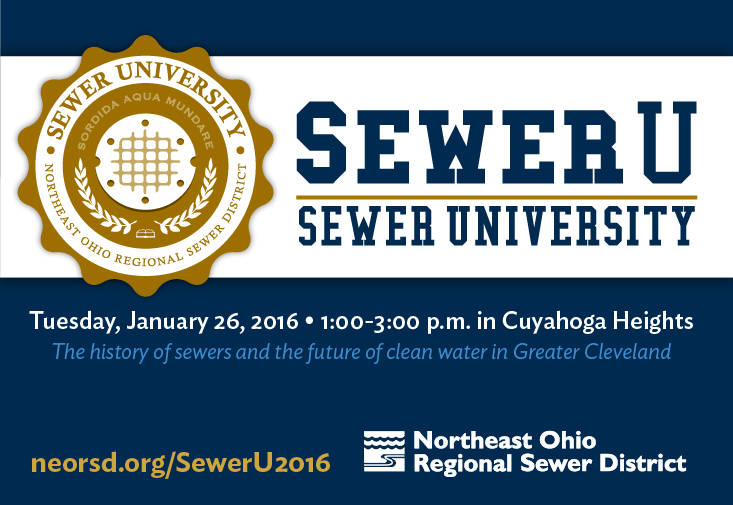 #SewerU: Think you know sewers? Get schooled on January 26 at Sewer University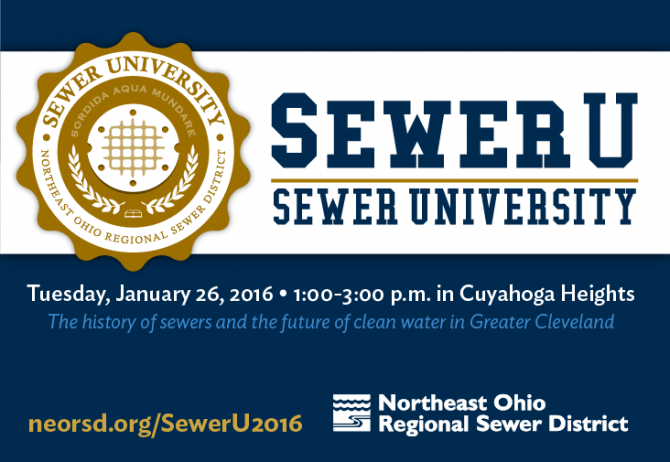 If you are making education part of your 2016 resolutions, this is one event you won't want to miss.
Sewer University presents you with a simple history and future of clean water in the Cleveland area, and the next session is scheduled for January 26 in Cuyahoga Heights. You can register to attend.
Nearly 100 guests joined us in November for our first ever SewerU, and you can watch the full video online. On January 26, Director of Watershed Programs Frank Greenland will cover topics like regional history, sewer types and functions, stormwater problems, green infrastructure and more. Guests will also have an opportunity to tour our award-winning and certified laboratory after the presentation.
Space is limited. Register today.