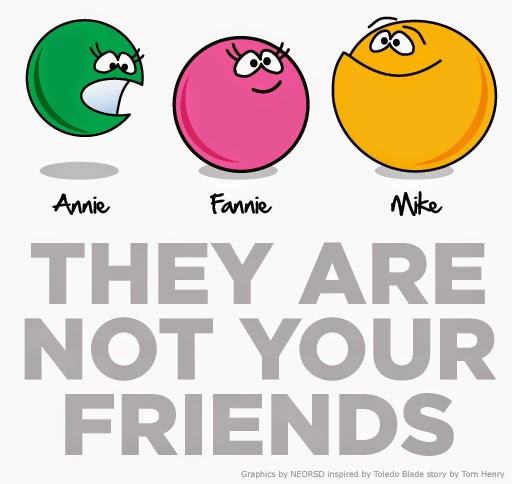 ALGAE: Meet Annie, Fannie, and Mike. They're toxic. #LEcaucus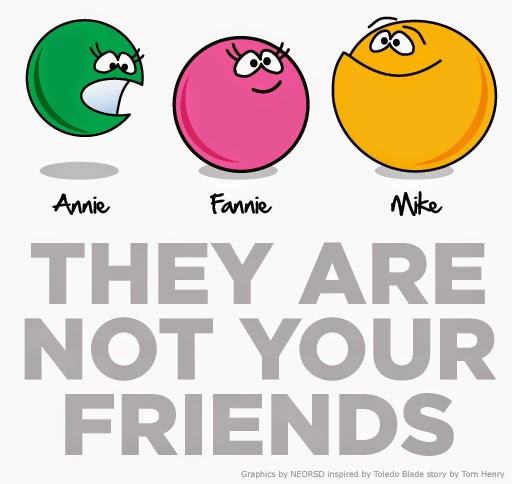 Keep it simple. And use cartoons if possible.
When explaining a difficult and often technical subject like toxic algae threatening the future of Lake Erie, simplicity goes a long way helping increase both awareness and understanding.
Our hat's off to Toledo Blade's Tom Henry for helping explain the problem in layman's terms. The cartoons above are ours, but Henry's explanation of the factors in the blooms and their history is good stuff.
Toxic algae comes down to three organisms that have been around a long time: Anabaena (which scientists call Annie), Aphanizomenon (Fannie), and Microcystis (Mike). As Henry explains, they are not new (and "they are not your friends" because they can affect our health), but factors have thrown our Great Lake's system out of balance.
Friday's Lake Erie Caucus allowed a 5+ hour public forum to discuss the issue and possible long-term solutions, inspired by the recent three-day "Do not drink the water" order in Lucas County.
Some of the blooms' contributing factors include phosphorus, a naturally occurring element which feeds algal blooms when levels get too high. While our wastewater treatment plants do remove more than 80% of the phosphorus they receive, much of the lake's problems are exacerbated by unregulated runoff from fertilized surfaces like lawns and farms.
You can read tweets from Friday's caucus using the hashtag #LEcaucus.