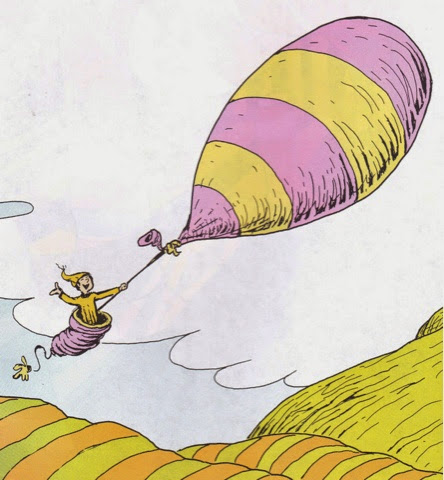 EVENT: Oh the places you'll go, the GIS Symposium edition
"You have brains in your head. You have feet in your shoes. You can steer yourself any direction you choose. You're on your own. And you know what you know. And YOU are the one who'll decide where to go…"
In the popular book, "Oh, The Places You'll Go!" Dr. Seuss reminder readers that they determine their destinations and, hopefully, have the proper tools (intelligence, prudence and perseverance) to get there.
In today's world, we must also include modern tools, such as Geographic Information Systems, or GIS.
GIS is a computer system that allows you to map, model, query, and analyze large quantities of data within a single database according to their location (US EPA has a helpful definition). In other words, GIS gives you the ability to create maps and organize information to make better business decisions.
There is a regional effort underway here in Cuyahoga County to share resources and information. The Northeast Ohio GIS Symposium, held August 28 at the Sewer District's Environmental Maintenance and Services Center in Cuyahoga Heights, brings together 125 GIS professionals from across the region.
Kicking off the Symposium is David Greenspan of
Cuyahoga County Council District 1
. Mr. Greenspan is the Chairman of Cuyahoga County Council Regionalization Committee and regionalism is one of seven separate tracks available to attendees.
The Symposium is sponsored by Cuyahoga County, the Northeast Ohio Regional Sewer District, Lakeland Community College and other local organizations.