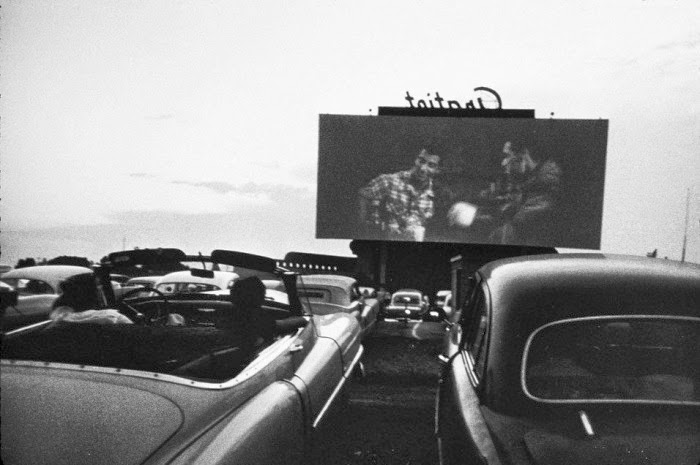 ARCHIVES: Drive-in was Southerly neighbor in 1960s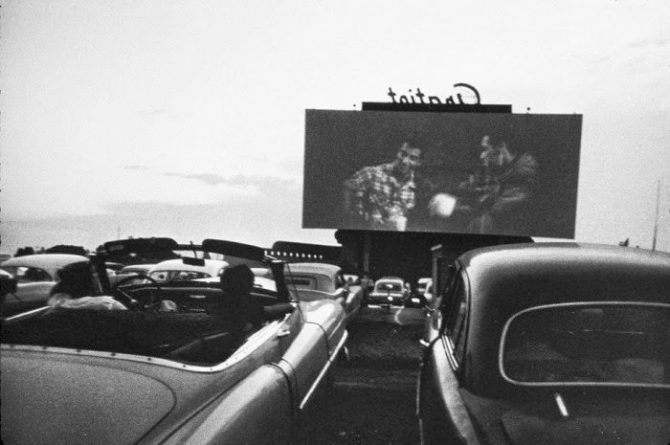 Image by Robert Frank, 1955.
Our student assistant Stephanie Harris uncovered a great bit of nostalgia recently when she included the phrase "drive-in theater" in a story about our Southerly wastewater treatment plant in Cuyahoga Heights.
That's right. Our current plant's footprint covers a space that used to be the Canal Road All-Weather Drive-In Theatre.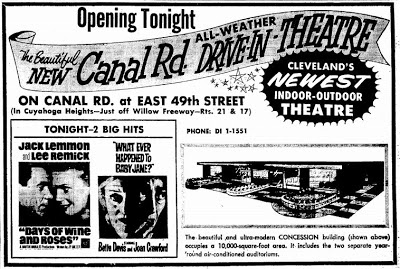 The theater opened in 1963, but photos of the locale were hard to come by. There was this one posted by drive-ins.com ("the definitive resource for drive-in information") as seen below, perhaps from the 1970s.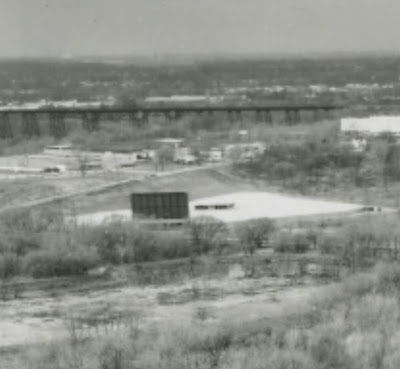 The Sewer District took over the Southerly plant in 1972. While we're not sure when the theatre was closed (although one PDF reference included the date 1976), it was razed in 1979 during significant expansion and upgrades at Southerly, and the site is where the Effluent Building sits today.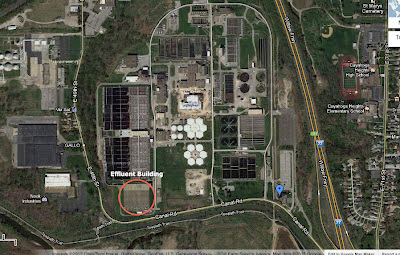 Nice detective work, Stephanie.