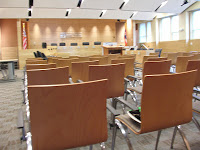 UPDATES: Stormwater progress, Director's contract extended, Mackenzie moving forward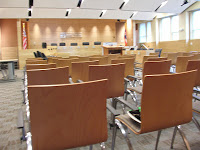 Three significant items were discussed at today's Board of Trustees meeting, all of which showed signs of big things to come.
Our regional stormwater management program language, known as Title V [opens PDF in a new window] was approved by Trustees with plans to implement the program beginning in 2013. This is following a 30-day public-comment period. Some of the most notable changes in our plan include increased cost-sharing for communities: 25% of all fees collected from the program will be returned to each community for local stormwater-related needs. We discussed this in recent Plain Dealer feature.
Executive Director Julius Ciaccia also had his contract extended through 2016. Trustees specifically drew attention to accomplishments such as progress in stormwater management, engineering practices improvements, and implementation of the 25-year Project Clean Lake consent decree.
Lastly, during our monthly project report, we heard that Mackenzie, our 300-foot-long tunnel boring machine will begin drilling by this time next month. Mackenzie is burrowing the 18,000-foot-long Euclid Creek Tunnel on Cleveland's east side, starting her journey in Bratenahl.