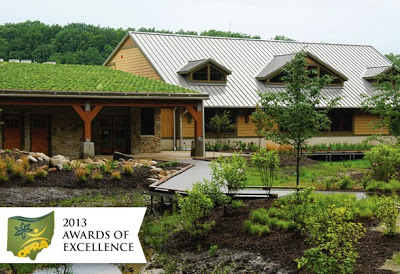 AWARDS: Cleveland Metroparks Watershed Stewardship Center, programs take home top honors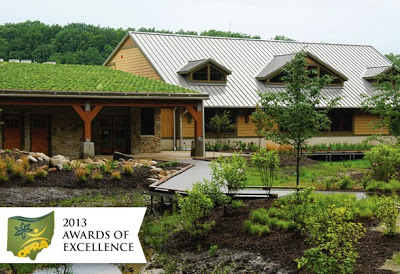 The Ohio Parks and Recreation Association listed the Watershed Stewardship Center at West Creek among its recent 2013 Awards of Excellence winners.
The facility itself was recognized with two awards and the Watershed Volunteer Program was also recognized. The Sewer District, along with the West Creek Conservancy and the City of Parma, supported the Cleveland Metroparks project as a tremendous opportunity to expand our watershed and environmental education efforts in our region.
The center offers interactive exhibits, showcases property features that help manage stormwater, and hosts many community meetings and workshops to help homeowners understand how they can contribute to a healthier watershed.