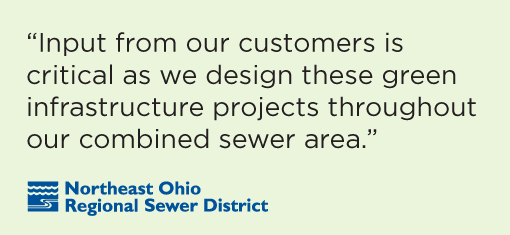 EVENT: East Cleveland community meeting will discuss upcoming green projects this Thursday 11/20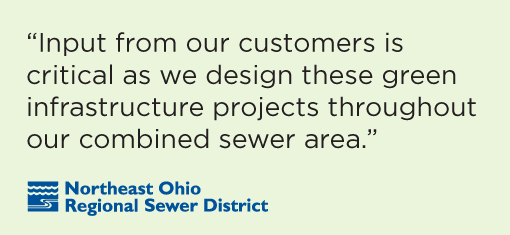 On Thursday, November 20, at 5:30 p.m., the Northeast Ohio Regional Sewer District will host a meeting for East Cleveland residents and business owners to discuss a future green infrastructure project, the "East 140th Street South Green Infrastructure Projects."
The meeting will take place at the East Cleveland Public Library (14101 Euclid Ave., East Cleveland). Sewer District representatives will discuss possible neighborhood amenities and gather input from residents and the local business community.
Green Infrastructure project locations include:
Near Euclid Avenue and Page Avenue
Near Hayden Avenue and Scioto Avenue
Near Hayden Avenue and 1st Avenue.
Green infrastructure includes park-like greenspace—like bioretention basins and rain gardens—to capture stormwater before it makes its way to the sewer system. This can reduce the amount of raw sewage polluting local waterways and Lake Erie.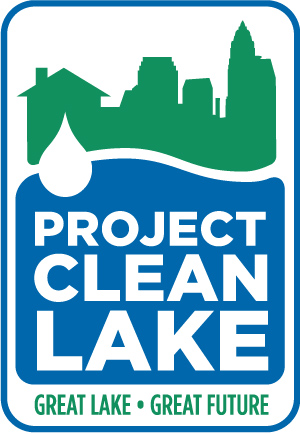 "Input from our customers is critical as we design these green infrastructure projects throughout our combined sewer area," said Kellie Rotunno, Director of Engineering and Construction. "Our community will benefit from having new, attractive greenspaces and the environmental benefits are shared with the entire region."
Project Clean Lake is the Sewer District's 25-year, $3 billion program to drastically reduce the amount of combined sewage entering local waterways. The East 140th Street South Green Infrastructure Project is an innovative stormwater management project that is part of Project Clean Lake.
The Sewer District is committed to incorporating green infrastructure into Project Clean Lake wherever it can be used most effectively to reduce combined sewer overflows.