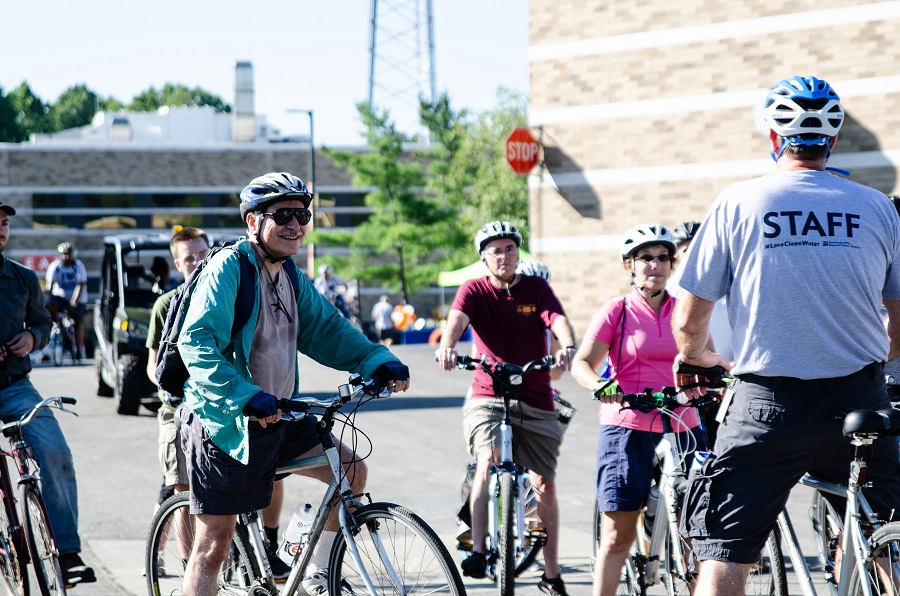 Clean Water Fest bike tours | Saturday, September 17, 2022
Bike helmet or hard hat? Why not both?
Cyclists' personal protective equipment can multitask on Saturday, September 17 as we will open our 288-acre Southerly Treatment Center to two bike tours as part of our 2022 Clean Water Fest.
Participants will start their 5.5-mile course at our Environmental & Maintenance Services Center in Cuyahoga Heights and be led through our Southerly plant with several stops to see the process along the way. It's just the second time Open House guests will be allowed to bike through the facility. | MAP: See the tour route
Two 2-hour tours will be offered and space is limited to 20 per group. Before or after the tour, guests may join our 2022 Open House festivities including exhibits, activities, food, music and more as part of our largest environmental-education event of the year.
Register for 10:00 tour (10:00-12:00)