#SewerU: When it comes to infrastructure education, the next sewermester is right around the corner.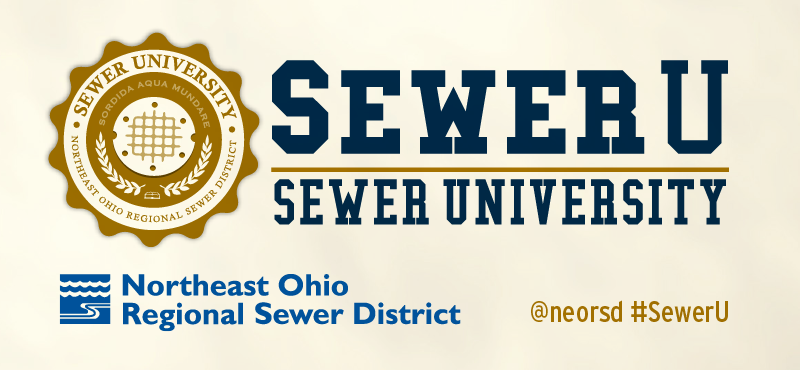 Whatever your education, whatever your profession, Sewer University has a degree for you.
Sewer University is an introductory level workshop designed for Northeast Ohioans interested in learning more about the history and future of sewers, water quality, and sustainability in the region. This unique two-hour workshop is designed by our outreach staff for audiences like customers, public officials, community groups, and more.
WATCH: You can watch our SewerU on presentation on YouTube
Since our first SewerU in 2015, we have drawn hundreds of attendees, and we welcome requests for presentations to groups near you. Send us a request, or see some of our past presentations below.
Sewer University: Official slide deck (PDF)
SewerU: Green Infrastructure edition slide deck (PDF)
---
Watch Sewer University
The entire SewerU presentation is available in seven segments below thanks to the help of the City of Cleveland's TV20.