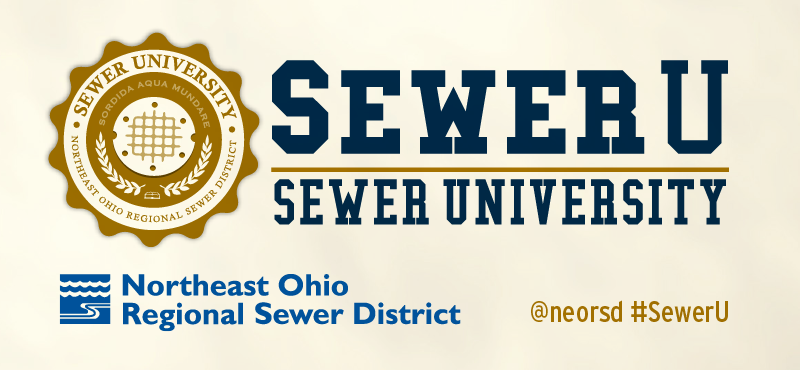 Sewer University for public officials' assistants and staffers
Join us for a special presentation of our one-of-a-kind Sewer University workshop to learn more about the past, present and future of clean water in Northeast Ohio. Public officials, executive assistants, and key staffers are invited to hear from our Director of Watershed Programs Frank Greenland, whose 30+ years of experience spans knowledge of sewers, stormwater, Cleveland neighborhoods, and more. Space is limited!

Event includes a tour of our Southerly Wastewater Treatment Plant, lunch, Q&A, and much more.
Event Location
Environmental & Maintenance Services Center EMSC
4747 East 49th Street
Cuyahoga Heights, OH 44125
Event Fees:
Registration FREE

Registration is closed for this event.
For more information or questions, please email:
noreply@neorsd.org