Exciting news, boring headline.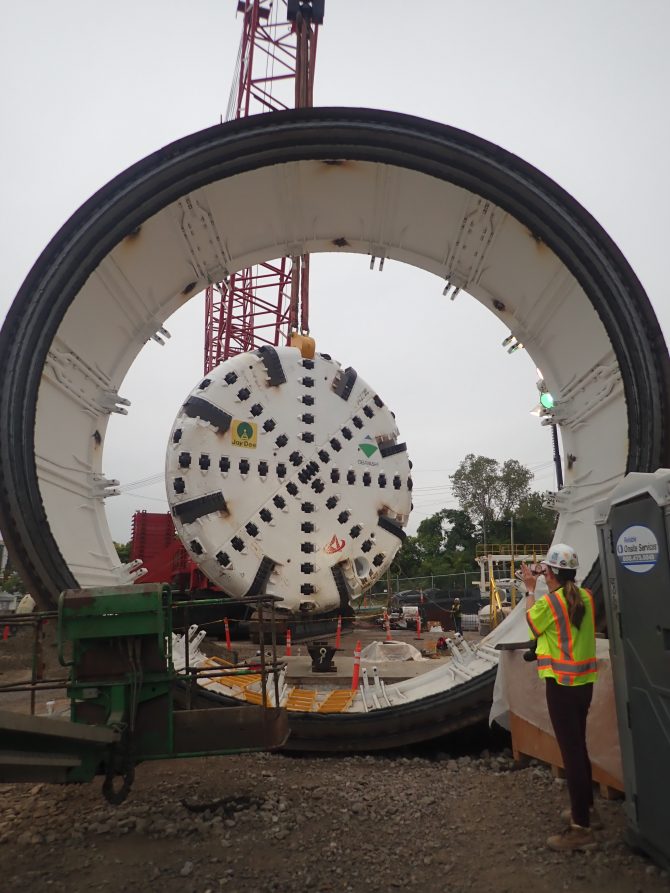 Enormous cutterhead is 300,000 pounds, lowered 200 feet underground, prepped to bore through 2 miles of rock, nbd
---
Cleveland (October 3, 2019) – What started overseas is now officially underground, but even that journey included time in the air.
Digging a two-mile tunnel 200 feet under Cleveland requires a tunnel boring machine and a huge cutterhead in front of it. The cutterhead shown here is 29 feet tall, some 300,000 pounds, and this week was hoisted by crane and lowered to the bottom of the launch shaft where it will be attached to the tunnel boring machine being assembled underground.
While tall and ominous, the work of a cutterhead is far from fast and furious. How does it work? The large disc spins and scrapes away at the shale in front of it, advancing at a speed of about 5 feet an hour. As it presses forward, the boring machine behind the cutterhead lines the tunnel with thousands of curved concrete segments in a single pass.
This TBM will bore the Westerly Storage Tunnel, the latest in our series of Project Clean Lake tunnels that will reduce combined sewer overflow pollution in Lake Erie by 4 billion gallons a year upon completion in 2036.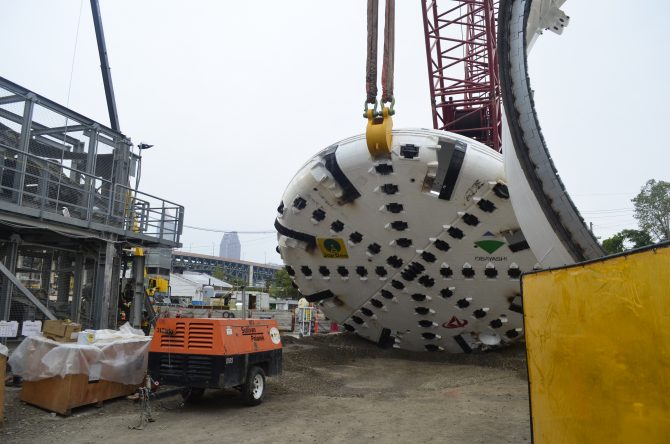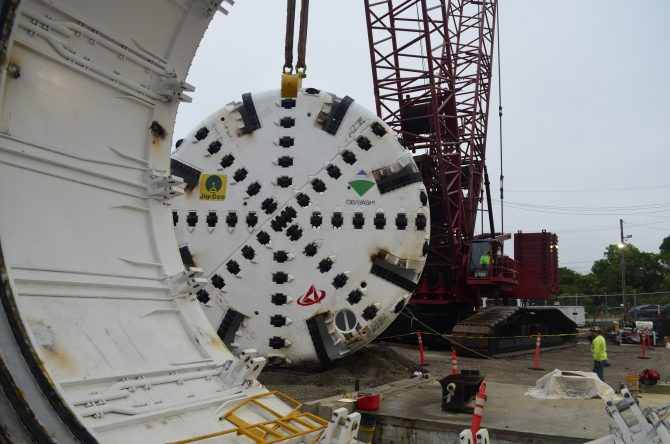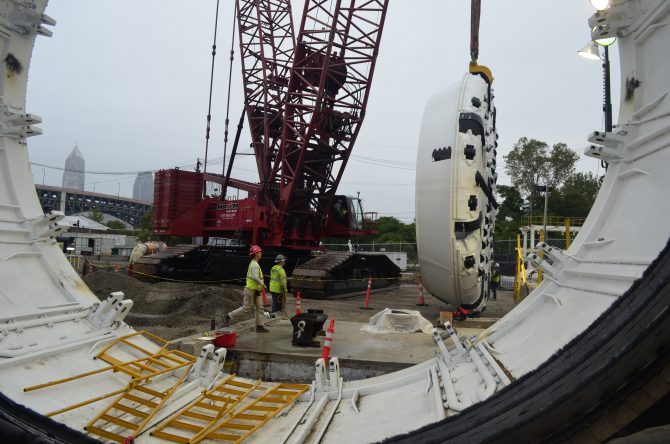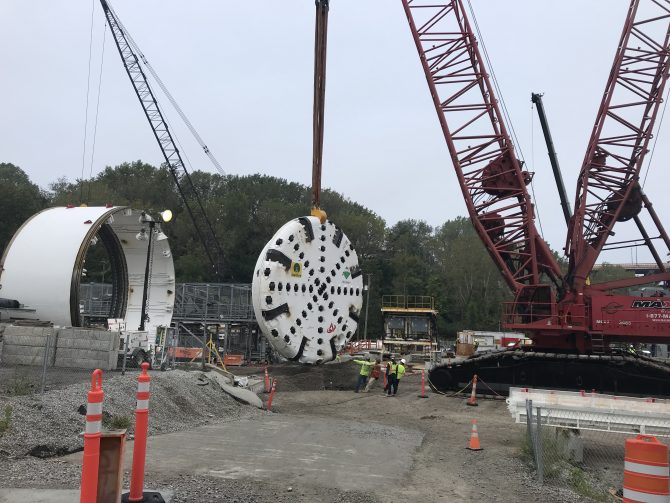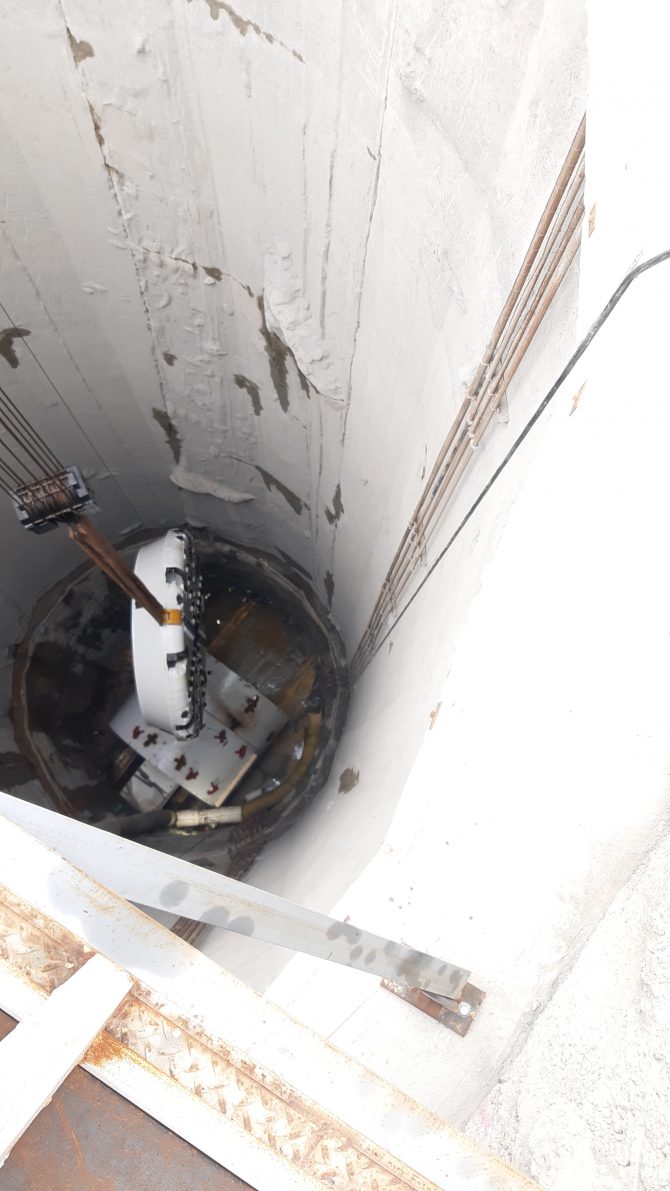 The cutterhead was built in China and spent weeks traveling overseas before reaching the Port of Cleveland in September.