AWARD: District recognized as Bike Friendly by League of American Bicyclists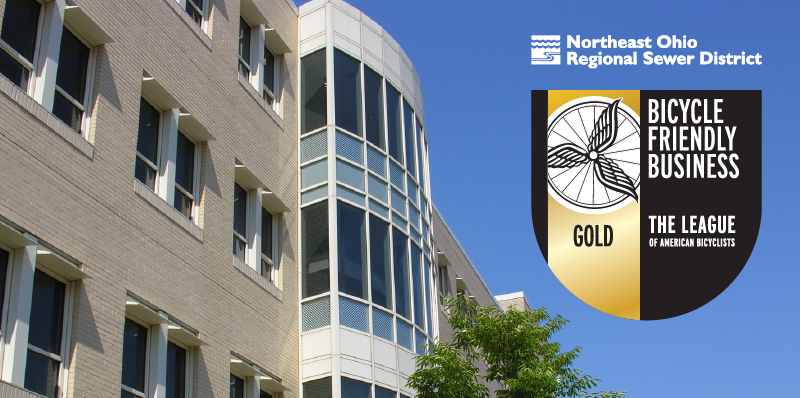 Education, advocacy are keys to the award which highlights a commitment to sustainability, community
The National League of Cyclists recognizes d the Northeast Ohio Regional Sewer District as a Bicycle Friendly Business, listing us within the online Bicycle Friendly America Award Database and the Connect Locally Map.
Initiatives such as Lunch & Learns, Bike to Lunch and Bike to Work events, workshop leadership, Clean Water Fest bike tours, purchasing and installing bike Fix-It-Stations and new bike racks, joining the National Bike Challenge were important components of this award.
We're proud to now belong to an elite group of Gold level BFBs because our application included:
Infrastructure: Our facility locations near bike lanes and bike trails, available bike parking, installation of the Fix-It-Stands, plant and security bike fleets, showers and lockers
Education and Engagement: Lunch and Learn Workshops, Participation in National Bike Challenge, Bike to Lunch, Wellness incentive for Bike-to-Work, Hosting the Bike Tour at our Open House events, transportation survey, NEORSD network on Gohio Commute
Advocacy and Community: Sponsorship of Bike Cleveland, contracting with Ohio City Bike Co-op to lead workshops, and our investments in Complete Streets-related construction projects: Fleet Ave, MLK/Fairhill Green Infrastructure, Public Square
Our next goal is Platinum designation by 2020.