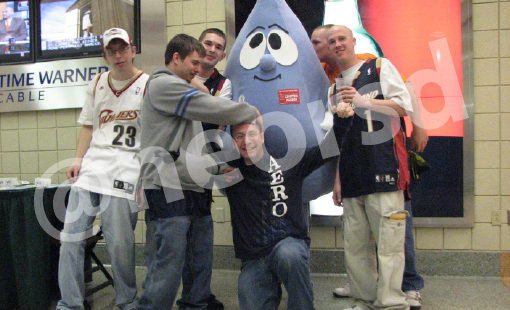 NEWS: Back-up spokesdrop Austin named starter, Wally benched after party photos surface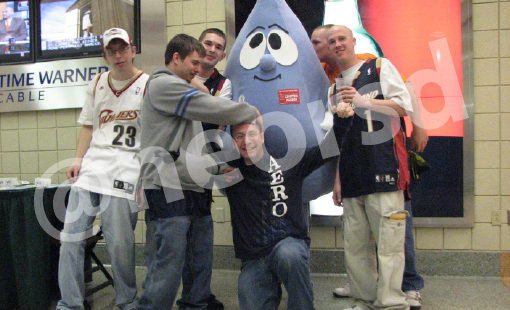 NEORSD spokesdrop Wally Waterdrop at an event with fans.
Backup Northeast Ohio Regional Sewer District spokesdrop Austin Waterdrop has been named starting spokesdrop for an "indefinite period of time" after photos of official spokesdrop Wally Waterdrop surfaced this week.
"Austin has been a great member of our team," said an anonymous NEORSD colleague. "We want to see how he does carrying our message of clean water and we're comfortable that he gives us the greatest chance to convey trust and reach customers."
Very excited about the new opportunities

@neorsd

has given me. I support

@WallyWaterdrop

& look forward to carrying our message to our fans!

— Austin Waterdrop (@AustinWaterdrop) December 2, 2015
When asked about the photos, Wally said he "did not remember" the photograph, but admitted that he "enjoys interacting with fans" at community events "regularly" throughout the year. Since the revelations, some have questioned the date of the photographs and if they could be from "some time ago," but that hasn't stopped the Sewer District from taking action.
"I've talked to Wally," our source said, "and he said he understands the situation. All we can do now is move on. The decision is made and we're excited to move forward."
NEORSD expects Wally to retain his Official Spokesdrop title but did not offer a specific timeframe for his return.