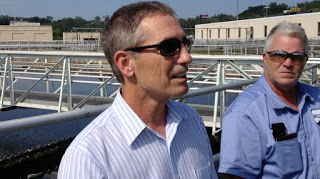 NEWS: "I can happily announce my intent to retire," CEO Ciaccia to leave a clean-water legacy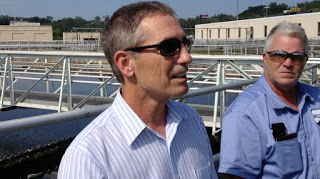 Ciaccia has served the Sewer District since 2007.
Julius Ciaccia, Jr., has announced his intent to retire from the Northeast Ohio Regional Sewer District, effective this coming January. Ciaccia has led the organization since 2007.
Ciaccia joined the Sewer District following a 30-year tenure with the City of Cleveland, serving as Director of Public Utilities and Commissioner of Water. Throughout his career, he has been extremely active with water and wastewater organizations, serving as President of Association of Metropolitan Water Agencies (AMWA), Water Utility Council Chair for American Water Works Association (AWWA), Chair at Water Research Foundation (WRF), and as President of the National Association of Clean Water Agencies (NACWA). He currently serves as a US Water Alliance board member and locally on the Cleveland Water alliance board.

"I have finally reached the point where I can happily announce my intent to retire from my position as CEO of NEORSD," wrote CEO Ciaccia in a memo to staff.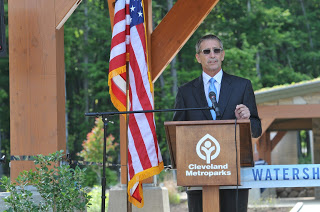 Ciaccia offered remarks at the Cleveland Metroparks' opening
of the Watershed Stewardship Center at West Creek in 2013.
"While I do regret leaving such a great organization and wonderful co-workers, I feel extremely satisfied with all the accomplishments we have been able to achieve in the nine years I have been here.
During his leadership at the Sewer District, the agency successfully negotiated Project Clean Lake, a consent decree agreeing to a 25-year, $3 billion infrastructure investment in the region's sewer infrastructure. This agreement will reduce combined sewer overflows and improve Lake Erie's water quality. In addition, he successfully navigated a lengthy court battle to establish the Sewer District's Regional Stormwater Management Program, enabling the agency to manage flooding, streambank erosion and water quality problems in the region.
Ciaccia reports directly to the Sewer District's seven-member Board of Trustees.
"It was good to have an executive-level person who understands regulatory compliance, cultural values and possesses the drive to transfer those skills across multiple disciplines to bring value to an organization," said Darnell Brown, President, NEORSD Board of Trustees at a recent board meeting.
Ciaccia plans to work with the Board of Trustees to ensure the Board's new CEO embraces the core values and organizational culture Ciaccia worked to establish.
"I know the staff and all the employees will be anxious to understand how this process might work and I know the Board will be transparent in terms of process and how long we think this might take to get this done," said Brown. "We've got some work to do and I'm sure we'll be up to it."