NEWS: Leadership, transitions, and vision, a glimpse into the first 100 days of a new CEO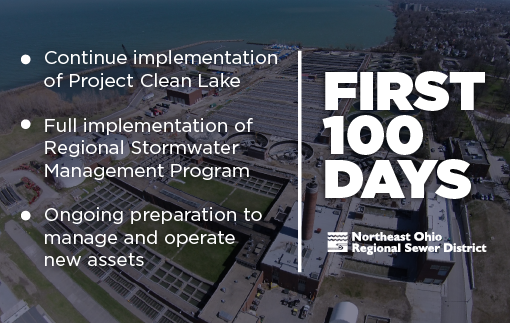 New presidents make their marks on America within the first 100 days of taking office. Does our new CEO expect to make her mark on water quality in her first 100 days?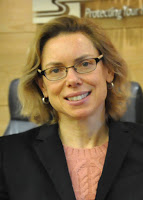 Kyle Dreyfuss-Wells
Kyle Dreyfuss-Wells was tapped as our new Chief Executive Officer this month and she will assume the role officially once current CEO Julius Ciaccia retires February 10. It's inauguration week, so we asked Kyle about her vision, the peaceful transition of power, and her plans for her first 100 days.
"My vision is really about leadership," Kyle said. As an eight-year District employee and former director of Chagrin River Watershed Partners, she emphasized the role the Sewer District must play as a leader in water quality.
"We need to continue to be leaders on key environmental issues that affect our rivers, streams and lake, but also on the real infrastructure investment it's going to take to maintain the progress we've made and the progress we need to make."
She pointed specifically to her team of directors and Ciaccia for the work that has advanced a sustainable clean-water agenda in recent years. "I plan to continue what Ciaccia has started," she said. "Regarding our Senior Staff, there's leadership across the board. We're handling the transition smoothly."
"My approach to management [is] it's your responsibility be available to your staff, to make decisions quickly and clearly, and not hold people up when it comes to them being able to do their work."
How does that mindset relate to her early-action plans as new CEO? She said it was too early for specifics, but speaking broadly, she noted three areas that will have her attention.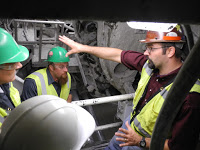 Project Clean Lake construction
"First, my focus will be on the [ongoing] implementation of Project Clean Lake and meeting our consent decree obligations."
Kyle's most recent role as Deputy Director of Watershed Programs contributed significantly to the development of the Regional Stormwater Management Program, her second point of focus:
"We'll advance the full implementation of the stormwater program, really its first full year, with a strong emphasis on delivery of service to member communities."
And third, "working with operation and maintenance to do what we need to do to bring the department along for 2017 and moving into the next 10 to 15 years."
When asked to identify the Sewer District's biggest opportunity and its biggest challenge, "I think in some ways they are the same thing. The biggest opportunity is to have this huge impact on the region's water quality under Project Clean Lake; we're moving forward on that and are well-positioned…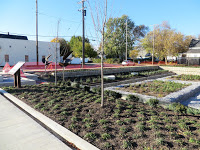 Fleet Avenue, green infrastructure
"But at the same time, we're bringing online more assets than ever before, and we have to have all the procedures and talent prepared to make that work."
Kyle embraces the challenge without losing sight of the road ahead.
"I want customers to know that we are your Sewer District," she said, emphasizing the word your. "We're all public employees carrying out a public trust and mission to maintain what is the drinking water source for 3 million people. Every employee of the Sewer District takes that seriously."