NEWS: With a Great Lake comes great responsibility. #FlushResponsibly

It's important to drink responsibly. From our perspective, your actions following your beverages of choice are just as important.
We're proud to support the Burning River Foundation's Burning River Fest and its focus on sustainability this Friday and Saturday, and we thought it was the perfect opportunity to spread the message of responsible flushing. Our work protects Lake Erie, and what goes down your toilet and drains matters.
Taps and toilets tend to go hand-in-hand, and we hope you can help us raise awareness of clean water and personal responsibility before, during, and after you raise a glass of your favorite beverages.
Share your favorite #FlushResponsibly message below.

Take it seriously.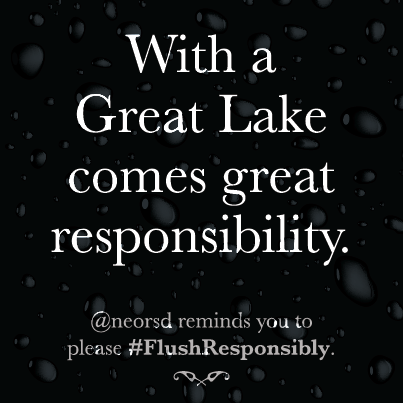 We take our clean-water responsibilities seriously. We encourage you to do the same. #FlushResponsibly.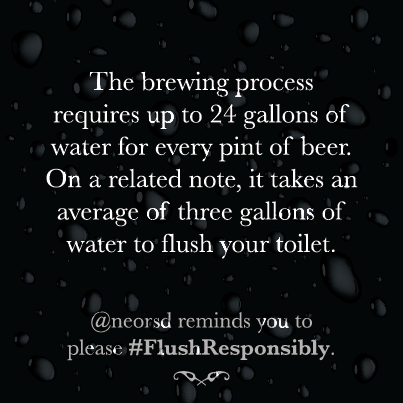 We have an appreciation for hydration. We also appreciate sustainability. #FlushResponsibly

Meds, toilets, and alcohol and what they have in common

No wipes in the pipes, please.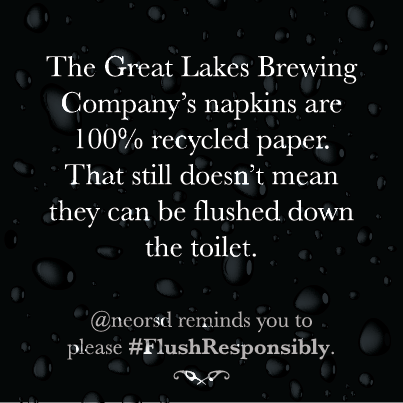 What you flush matters. Don't flush items like paper towels, cotton swabs, diapers, and more. See the list at http://neorsd.org/dontflush
Designated flusher?

That's a lot of flushes.