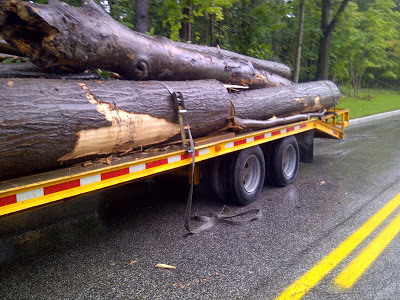 UPDATE: Photos tell the story of Pepper Pike restoration following July 20 tornado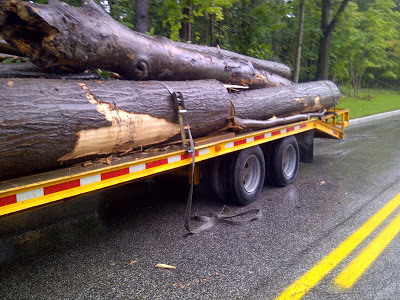 Storm debris removed from Pepper Creek following July 20 tornado.
All photos courtesy Northeast Ohio Regional Sewer District.
What could have amounted to months of storm clean-up for
the city of Pepper Pike became a collaborative stormwater-program success story in less
than two weeks.
On July 20, a tornado touched down in Pepper Pike causing extensive damage to the gymnasium at Ursuline College. In addition to wind damage, rainfall that peaked at almost one inch of rain in 15 minutes caused major debris blockages along Pepper Creek in the early morning hours.
City and District officials worked together following the storm to clear debris and restore damaged streams, examples of the first storm-response efforts of the Sewer District's Regional Stormwater Management Program.

Pepper Pike officials contacted the Sewer District after the storm, and both parties assessed the damage and restoration options in the days the followed. The Sewer District managed the clean-up of more than 400 cubic yards of debris along 1,700 feet of Pepper Creek in less than two weeks. Most of the work should be complete by Wednesday.
"The quick response certainly saved residents from future storm damage," said Pepper Pike City Engineer Don Sheehy.
The photos below are images of the tornado-damaged areas before and after the restoration.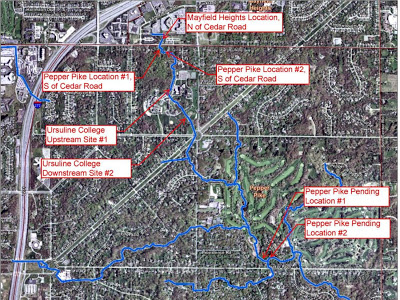 Map of NEORSD maintenance locations along Pepper Creek.