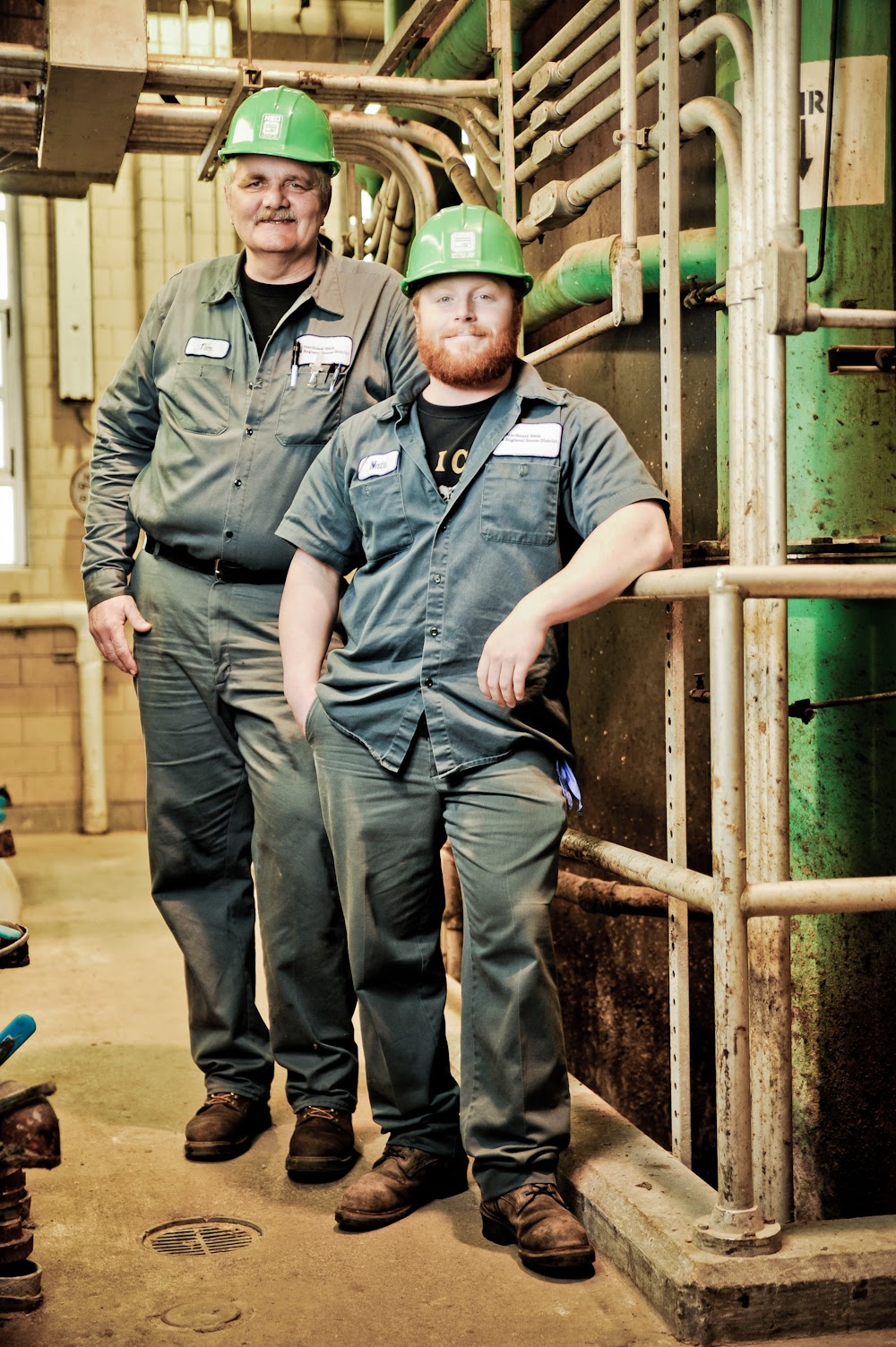 CAREERS: Training, development opportunities give employees a chance to grow and improve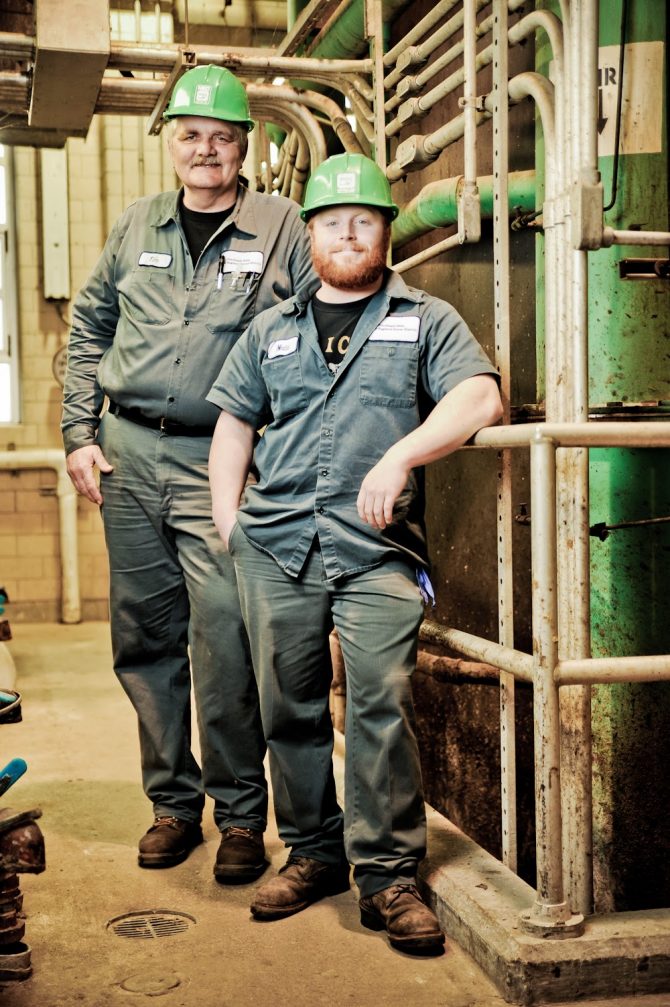 One of the advantages to working at the Northeast Ohio Regional Sewer District is the opportunity to advance one's career. The District offers two training programs for careers in Maintenance and Wastewater Plant Operation—through which District employees develop their proficiencies and reach their disciplines.
Maintenance Training has four different tracks for those pursuing a vocation as an Instrumentation Technician, Plant Maintenance Electrician, Systems Utility Maintenance Person, or Plant Utilities Maintenance Person at the Sewer District.
RELATED: This story is a Web Extra featured in our Clean Water Works technical journal (Fall 2014)
Interested employees enroll in a hands-on Talent Assessment Program (based on Automotive Manufacturing Technical Education Collaborative, or AMTEC standards) to determine their technical knowledge. Those who achieve a composite score of 75 or better qualify for the Maintenance Training program.
Successful applicants embark on a training regimen that includes 800 classroom hours (an equivalent of between 38 and 52 semester hours) of coursework provided by Cuyahoga Community College onsite at a District facility, plus 8,000 hours of on-the-job instruction over the course of four years, followed by ongoing professional training that continuously enhance one's skill set.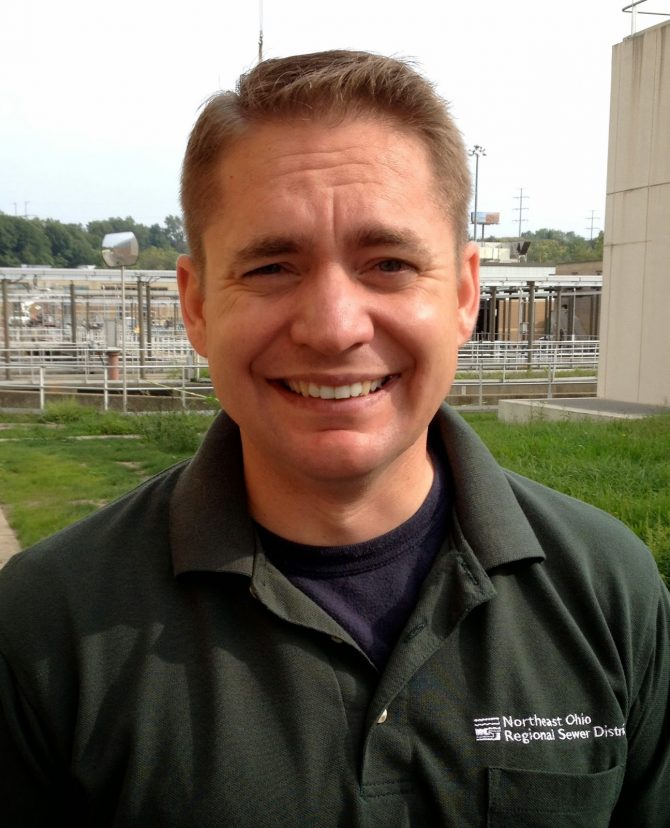 Training & Development
Program Manager John Corn
In addition, the District recently established Maintenance University, a curriculum designed for those who need basic instruction in hand tools, computer literacy, and other technical skills. "Maintenance U. gives employees a chance to 'test the water,' so to speak," said Training & Development Program Manager John Corn. Employees can use Maintenance U. to develop the skills they need prior to participation in the assessment process.
Those interested in becoming a Wastewater Plant Operator (WPO) follow a somewhat different course of study. WPOs have three years to complete 40 correspondence courses and achieve their Class I and Class II wastewater certifications. These trainees rotate through each of the units in any one particular treatment plant, and receive significant one-on-one training. The plant's management team validates the trainee when it is determined that he or she is fully qualified to do the work in that unit.
"The District's Organization & Employee Development and Operation & Maintenance departments have worked closely together to improve training," explained Corn. He anticipates that these programs will eventually fulfill the requirements for earning associate's degrees, as well. "We're always building toward credentiality."
As employees graduate out of the training program, the District cycles in a new group, to continue the training process based on forecasted needs for the organization. "With the large numbers of people retiring after decades of service, we have to meet the District's long-term staffing needs," said Corn.
Corn has received positive feedback from the District's management team, and from trainees who have embraced a very demanding and aggressive training cycle. "Now that we have these programs in place, the enthusiasm has been fantastic," said Corn. "Not only are we training operators and technicians, we're molding future leaders for the District."
—Michael Uva