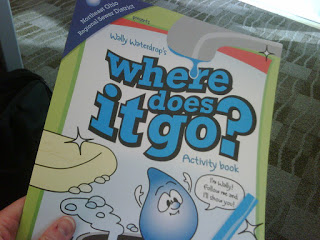 COMMENTS: Kind words from the classroom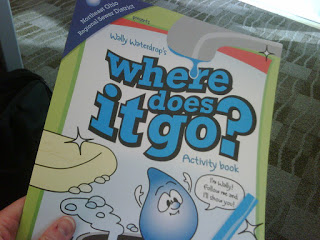 We love sharing clean-water fun with students of all ages, and we're even more excited when classes share their experiences in return.
Eighth-grade teacher Rachel Smith received some of our coloring books, posters, and pencils last month, and this morning we smiled reading her email:
Thank you so much for all the wonderful classroom materials you gave me, my co-teacher, and all my students. They loved seeing the posters and getting a closer look at how everything works at a treatment plant. Many students are not capable of visualizing the amount of water that the plants treat everyday, but these materials were a great help to give them a better understanding. Now, I do not have students questioning if their water is clean or not, because they have tools to see and learn from.
I cannot express my gratitude of the gift you have given my current students and future students. I am very gratefully that you were able to put this all together for me.
Again, thank you for everything.
Rachel Smith
8th Grade Science
E.B. Frink Middle School
These materials and more are available in our Wally Warehouse, your go-to resource for sewer, water, and environmental education products from your Sewer District.