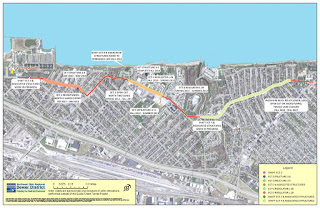 PROGRESS: Collinwood paper highlights Euclid Creek Tunnel plan, resident resources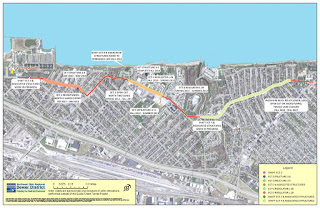 The Collinwood Observer ran a feature on our Euclid Creek Tunnel earlier this month following a pair of neighborhood meetings about the project. As promised, we previously have shared a link about the tunnel's construction along Lakeshore, but the map above is a better full-screen resolution for reference.
Columnist Nan Kennedy closed her story with important information based on residents' common concerns. You can find all of our Euclid Creek Tunnel progress updates and several photos on our blog, and more details about our 25-year Project Clean Lake effort on our website.