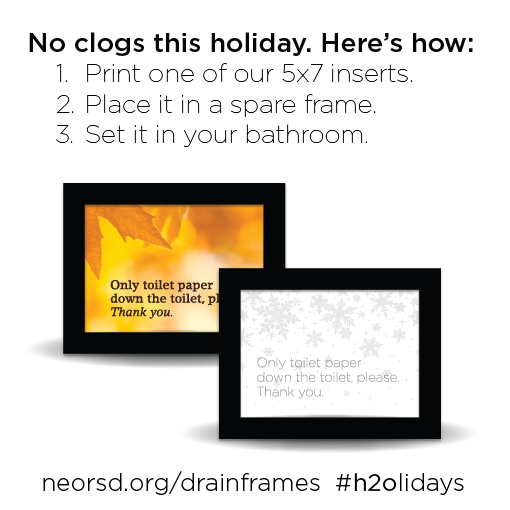 DIY: How to protect your plumbing in style when entertaining holiday houseguests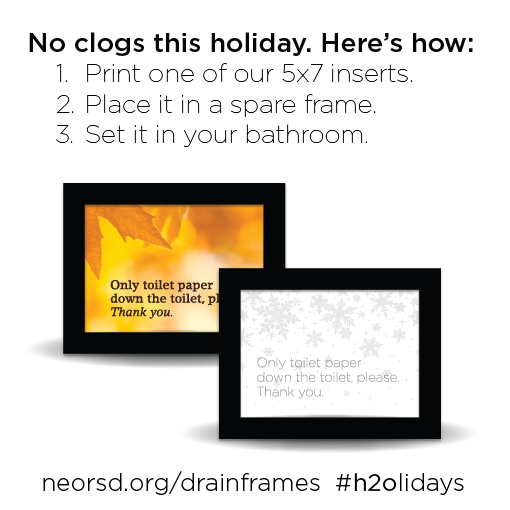 Some people have a habit of flushing things they shouldn't flush: Disposable wipes, paper towels, wrappers, cotton swabs, and a whole lot more. And when you're entertaining guests this holiday season, if you don't know their habits, they might be flushing something in your bathroom that could cause a problem.
Here's something that might come in handy. Download and print one of our 5×7 inserts [PDF], find a frame around the house, and place your new reminder somewhere near your bathroom sink or toilet.
Let us know if you put one to use. Happy holidays.