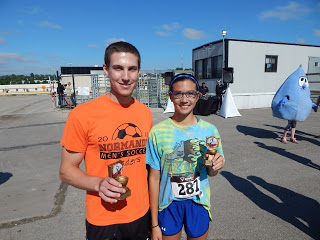 EVENT: 288-acre treatment plant transformed into 5K course for wellness, charity #cwc5K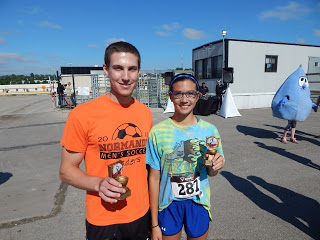 Top male finisher Anthony Raimondo and female finisher
Bella Renaticello
Dozens of runners turned a wastewater treatment plant into a 5K course June 6 and the sights, sounds, and smells of the summer day made memories for all who attended.
The third annual Clean Water Classic 5K, a wellness event and Charity Choice campaign fundraiser, wove its way through the Southerly Wastewater Treatment Plant in Cuyahoga Heights.
The top male finisher was Anthony Raimondo and the top female finisher was Bella Renaticello who each took home toilet-shaped trophies, because of course they did. See the complete list of runners' times.
More photos after the jump.
Also earning attention was Security Officer Jason Kern who ran the full 5K in his uniform to raise awareness for the event and to encourage participation next year.
Proceeds from the event support United Way and the Sewer District's annual Charity Choice campaign.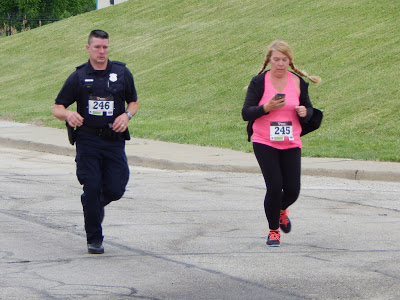 Officer Jason Kern ran the full 5K in his uniform.