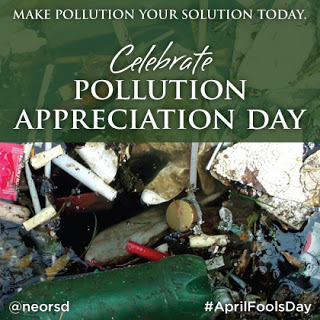 EVENT: Pollution Appreciation Day celebrates the treasure that is trash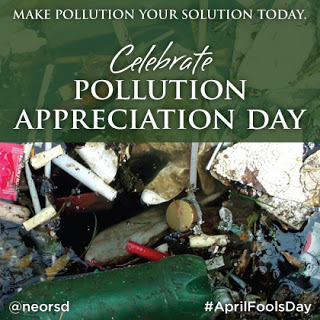 In what could be out biggest announcement in years, we are proud to announce our support of Pollution Appreciation Day, an effort to raise awareness of the benefits of pollution in every day life.
Today is the first celebration of this new annual campaign, an effort that was inspired by the success of World Water Day March 22.
"Think of the investments the Sewer District is making in clean water," said Pollution Appreciation Day spokesperson Walter Forgranted. "No matter how much they clean, it's still going to get dirty. Polluted runoff, stream bank erosion, combined sewer overflows, they all keep the pollution coming. Wouldn't that money be better invested somewhere else? Just think of the children."
Our event calendar is overflowing today. Our Reignite the River kick-off will bring flames back to the Cuyahoga the likes of which haven't been seen since 1969. Our Invasive Species Petting Zoo will be great for kids of all ages, and the Algae Bloom Relay will feature teams competing in a polar plunge in some of the greenest lake water you've ever seen.
The Sewer District takes pollution very seriously. More seriously than you should ever take this post. Happy April Fools' Day.