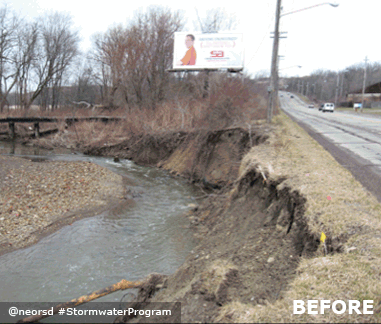 GIF: Animation shows before-and-after #StormwaterProgram emergency repairs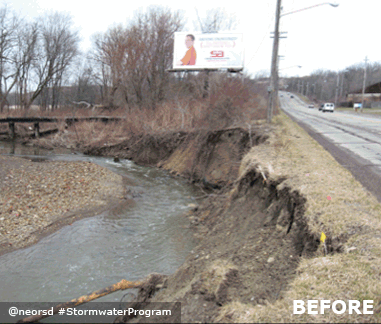 Consider this a GIFfed example of our stormwater management program in
action. It's an emergency stream-bank-repair job along Mill Creek and Warner Road from earlier this year. The bank—eroded by years of increased runoff and higher
stream volumes—was graded and stabilized to ensure the roadside did not
collapse into the stream.
We recently blogged about another example of regional stormwater management program success in Pepper Pike.