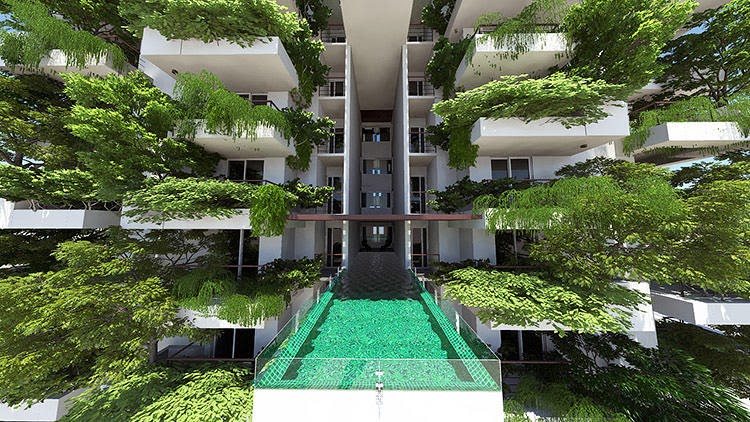 GREEN: 46 floors of lush forests and room service
This rendering of a Sri Lankan hotel that just got a green light for 2016 takes sustainability to a whole new level. Forty-six floors to be exact.
A Fast Company feature described this project as a "living high rise covered in a forest," inspired by a hotel that had been carved into a lush mountainside. It will feature 13,000 square feet of solar panels and a plant irrigation system fed by recycled wastewater.
Hey, we're all for sustainable infrastructure. What are your thoughts: Could this work? Either way, now that the Ohio Supreme Court has agreed to hear our regional stormwater management program case, we might want to work this kind of flexibility into any future credit manuals.