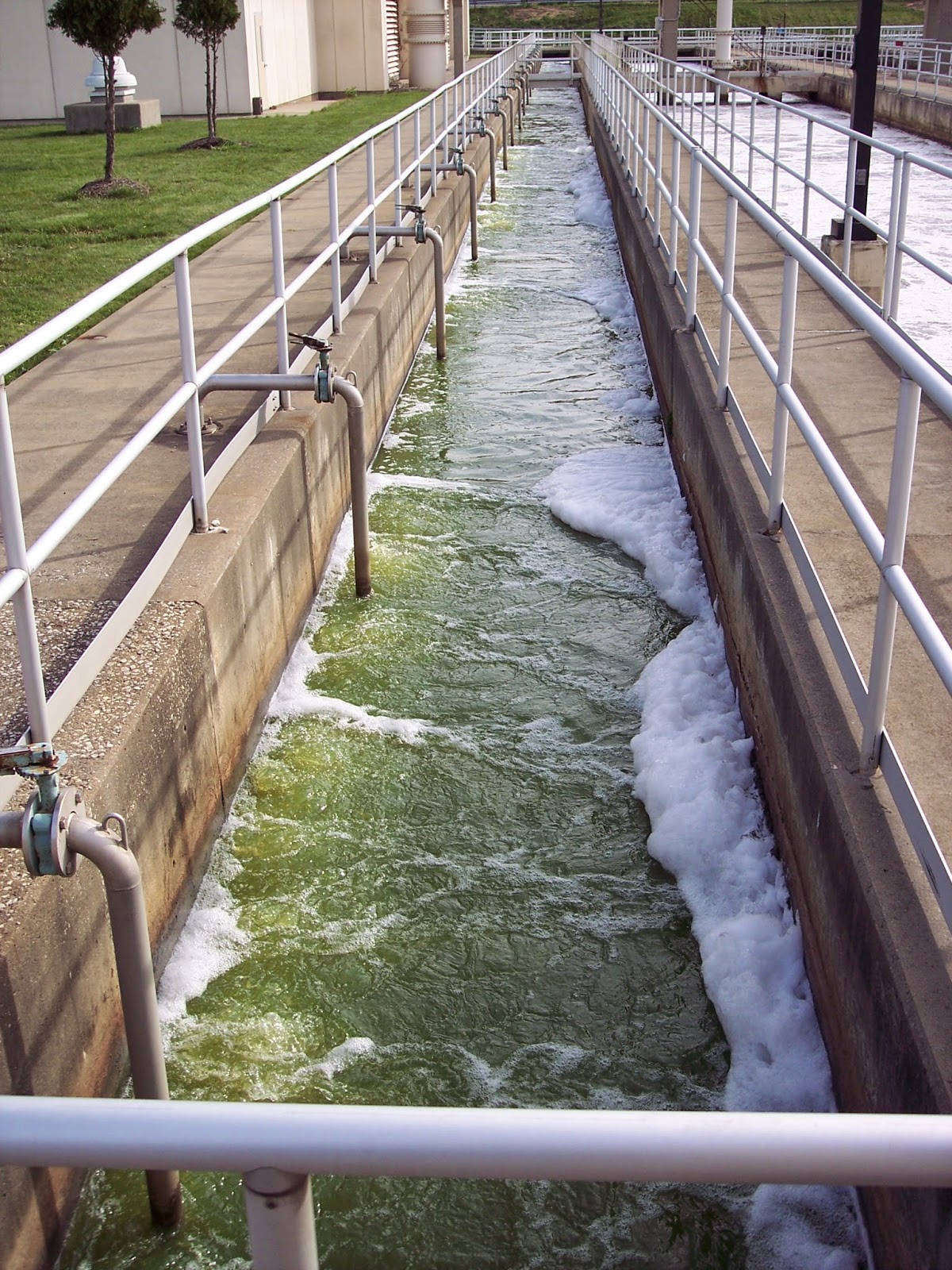 GREEN: Um yeah, even wastewater's not supposed to look like this. #StPatricksDay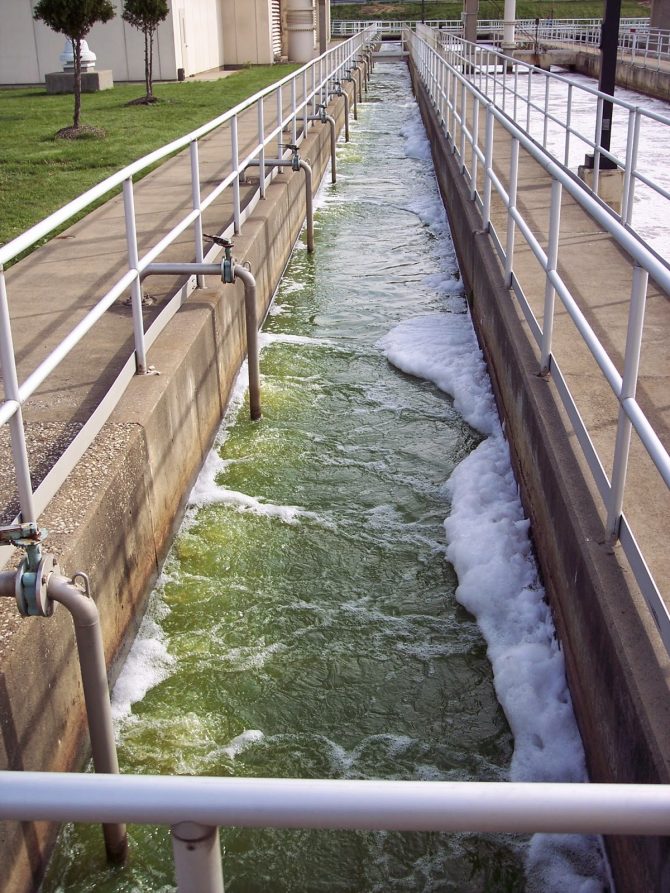 Green is the color of the St. Patrick's Day holiday and the Chicago River that is dyed for celebration, but some colors come with questions.
Especially when they're not supposed to be there.
Southerly Assistant Superintendent Kevin Zebrowski shared that oddly colored green water has come flowing into our Southerly Wastewater Treatment Plant several times before, like the time shown here from 2007.
"We
isolated it," he said of this example, working with our investigators to determine possible sources of three separate incidents.
"We suspected
and installed downstream samplers for a company [within our service area] which manufactures dye
for plastics. It stopped with no other
events."
"At a similar time [2008], Akron had a similar event where the EPA
caught someone dumping powdered green dye in the sanitary
sewer," he said.
If all the water at a treatment plant is being treated anyway, does the color coming into the plant matter? Kevin said yes. "We have had in our permit that we cannot discharge
effluent [the treated water] with any color." Treatment plant staff and our Water Quality & Industrial Surveillance Team collaborate to track down the cause.
Investigators can use any number of clues coming from the flow to find the source and take necessary action. Our laboratory conducts nearly 200,000 tests on more than 25,000 samples every year to ensure the processes in our plants and the quality of our effluent is safe.
Southerly is not the only plant to face issues of colorful influent, he said. "At Westerly [in Cleveland], there was a printing company that would often clean their process tanks; our operators would see various colors coming into the plant. They would
sometimes get red which would interfere with the laboratory
running tests."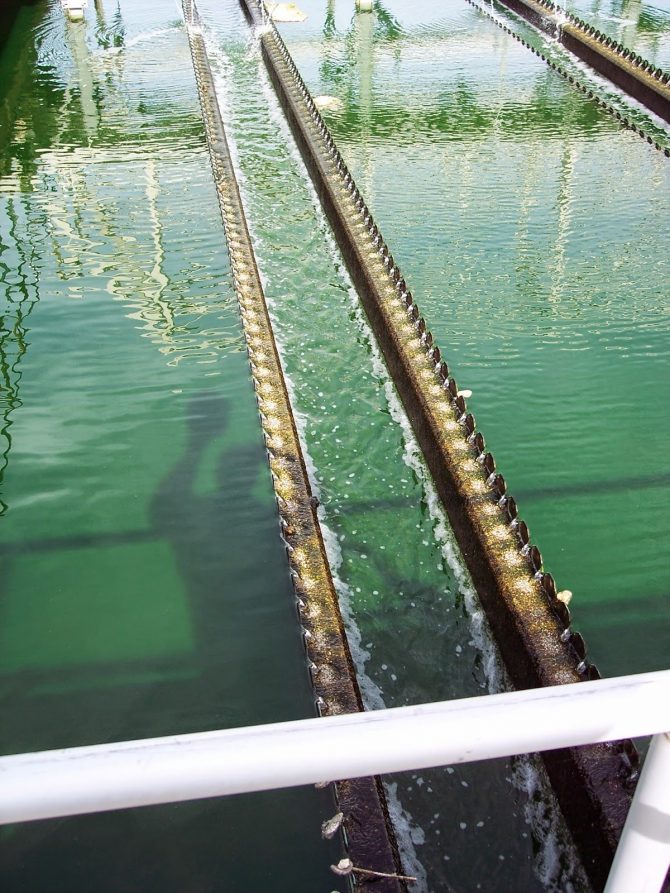 RELATED STORIES: