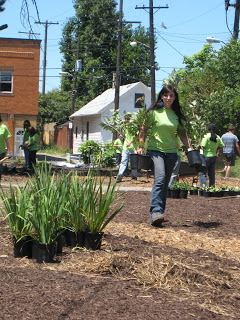 LEARNING: It all starts with students.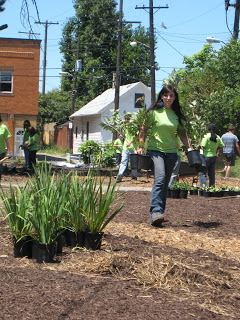 Sewer District summer students team up with
Naturehood to build a neighborhood garden.
From elementary school to college, the Sewer District takes opportunities to connect with students seriously.
While the efforts help introduce young people to the importance of clean water and how we keep it that way, they also promote career opportunities and a greater understanding of the many aspects of our industry that often are overlooked.
Technology, administration, public relations, biology, law, environmental education—all of these areas and more are essential to helping your Sewer District keep our Great Lake great, and our unique programs bring students closer to them every day.
This month, we released our 2012 Student Programs handbook, a resource profiling our 13 programs and how they are helping students and our employees. You can view or download copies below, or request a personal copy or more information by contacting us.