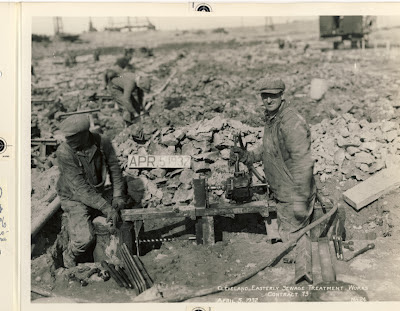 HISTORY: 40-year anniversary, 100+ years of history?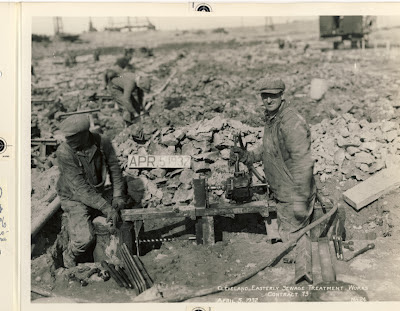 Expansion of our Easterly Wastewater Treatment Plant. April 5, 1932.
Our history predates our creation. Make sense?
This year marks the 40th anniversary of the creation of the Cleveland Regional Sewer District, which would later be renamed the Northeast Ohio Regional Sewer District. But that doesn't mean the area's wastewater treatment efforts began in 1972. They began decades before.
Our three wastewater treatment plants—Easterly and Westerly in Cleveland, and Southerly in Cuyahoga Heights—were originally built by the City of Cleveland, and all date back to the early 1900s: Easterly began screening wastewater in 1908, Westerly in 1919, and Southerly in 1928.
When a Cuyahoga Court of Common Pleas court order created the Sewer District in 1972, the District assumed operation of these facilities.
Each plant has evolved differently since they began operation: Westerly was completely torn down and rebuilt; Southerly underwent major expansion in the 1970s, so much so that only one original building remains true to its original form; Easterly, our oldest plant, retains much of its original structure and equipment.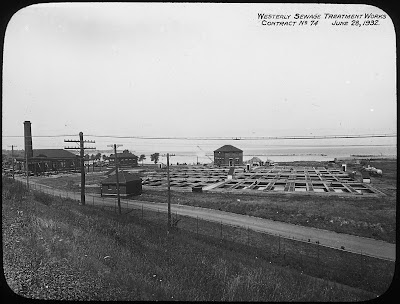 Westerly treatment center, Cleveland. June 28, 1932.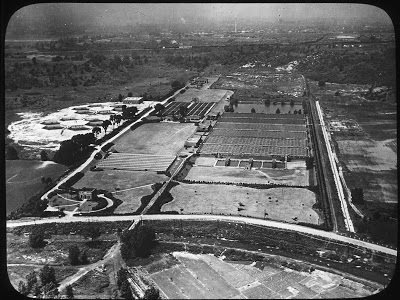 Southerly treatment center, Cuyahoga Heights. Undated, likely 1930s.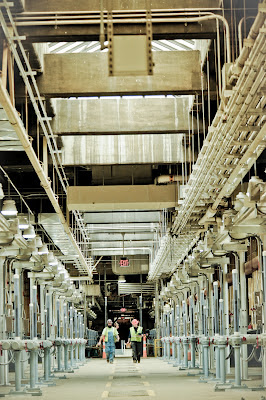 This building at Easterly is known as the gallery.
It was built in the 1930s and is still in use today.