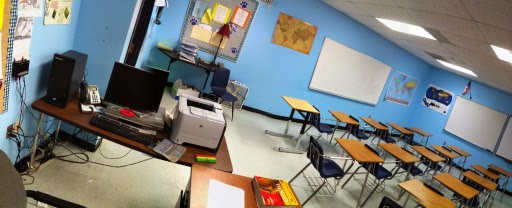 LIST: 7 ways back-to-school jitters are like treating wastewater
Parents, it's that time of year again. And we can make a few connections between our work and your kids' first-day jitters that you might not have expected. Class is in session.
1. Sure maybe it stinks, but where would you be without it?
OK, the end of summer may not stink in the literal sense (wastewater work has plenty of unique literal scents of its own). But while you might not be excited about your first day back, you need it. Same thing with wastewater treatment: You wouldn't last long without it.
2. Your supplies list tends to be pretty pricey.
As parents, students' supplies lists seem to make our jaws drop. A $198 million sewer tunnel like the Euclid Creek Tunnel, for example, tends to generate the same response, but when it can store 60 million gallons of water to prevent spilling pollution, it helps put things into perspective.
3. Picking out the perfect outfit takes time.
Decisions, decisions. Whether walking into your new classroom, or descending into a sewer inspection, what you wear matters. Learn more about your wardrobe options at http://neorsd.org/careers
4. Class is better with friends.
We think the same thing about work. You can get a glimpse of our work at our annual Open House September 27, and it's common for guests to bring friends.
5. Class pets are awesome.
Who doesn't love a class guinea pig? In our line of work, we find all sorts of animals, from rats and cockroaches, to dogs and alligators. Seriously.
6. You're gonna bring home a bajillion forms to sign.
Permission slips, medical info, class schedules, an entire filing cabinet gets crammed into kids' book bags on the first day. Or maybe it just feels that way. Similarly, our permitting process is very stringent, and we document many steps in our data-collection process to make sure we are treating our water properly. Our adherence to that permitting process has even won our treatment plants awards year after year after year.
7. Getting your hands dirty can be fun.
Wading in streams, walking in sewers, scraping settling tanks clean, it's all in a day's work.