#PROJECTS: Kingsbury Run Preliminary Engineering (KRPE)
The Kingsbury Run Preliminary Engineering Project (KRPE) Early Action project will help reduce flooding at Kinsman Road between Kingsbury Boulevard and E.117th Street. The project will also include sewer improvements on an existing structure at E.149th Street and Spear Avenue.
This project will also advance Project Clean Lake, our 25-year program to reduce Lake Erie pollution while protecting public health and water quality.
During construction, the KRPE will have some short-term impacts on the community, including lane closures and traffic pattern changes (on Kinsman Road), noise and vibration, dust, dirt, and/or mud, and temporary disruption to some property. We will maintain updates here as provided by our project managers.
---
Project maps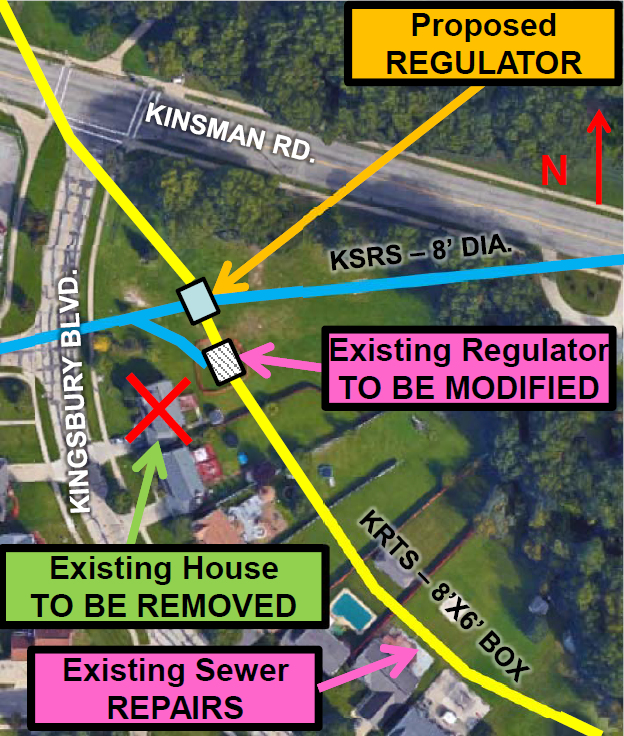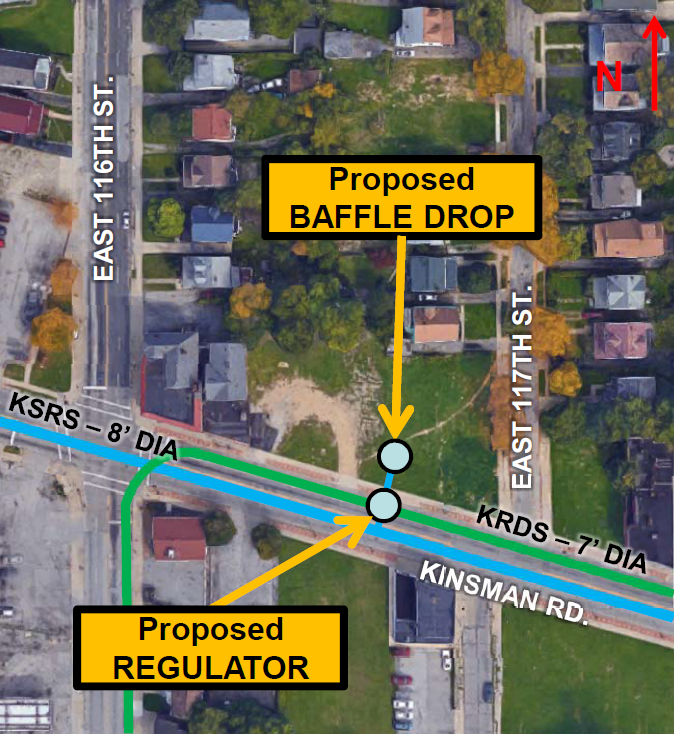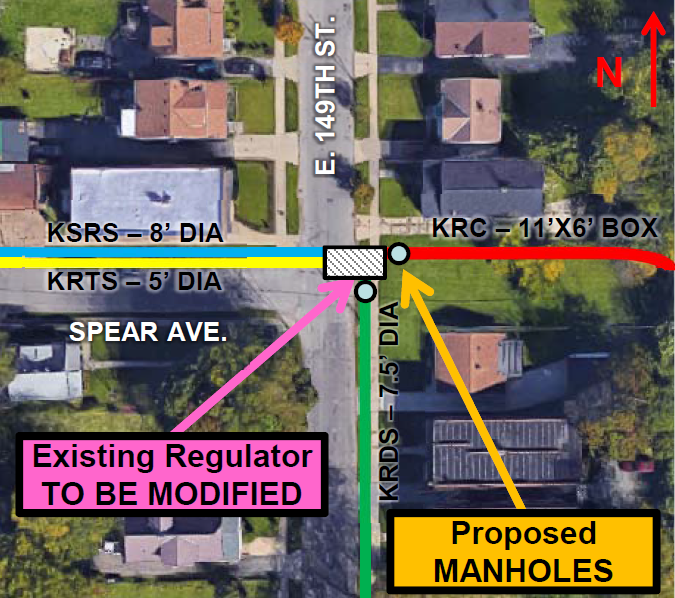 ---
Schedule
Spring 2017 through fall 2018.
Cost
The construction contract amount is $4.7 million.
Variety of work
New regulators to manage sewage flows
Modifications to existing regulator structures
Repairs to existing sewer pipes
New manholes for improved access
Benefits
The project will reduce combined sewer overflows (CSO) and address water-quality issues and related health risks.
---
Community updates
To be provided.