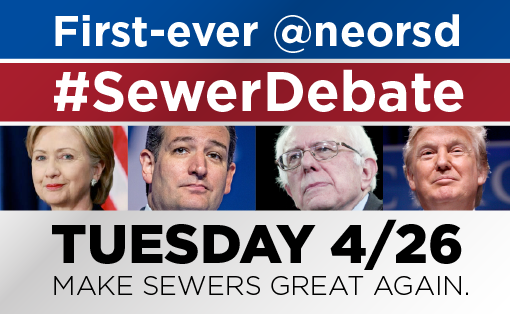 #SewerDebate: The 2016 election is about to go down the drain April 26, and for a good reason.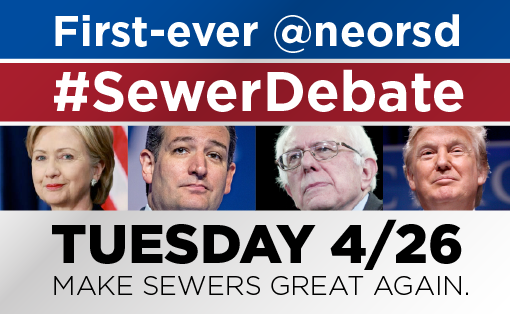 We want to make sewers great again.
Our first-ever #SewerDebate will take place on Twitter all day Tuesday, April 26. You will be able to cast your votes in a series of Twitter polls throughout the day as we pose water and infrastructure questions about the four leading Presidential contenders.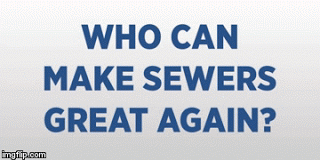 The questions will help us know what the electorate thinks about the priorities and water-quality-related habits of Hillary Clinton, Ted Cruz, Bernie Sanders and Donald Trump.
The series will also allow followers to share their opinions on a variety of topics regarding the work it takes to protect natural water resources around the country, and important discussion as we prepare for Infrastructure Week May 16.
Join the #SewerDebate and cast your votes April 26 with @neorsd and our @WallyWaterdrop on Twitter.
#SewerDebate Tweets
!function(d,s,id){var js,fjs=d.getElementsByTagName(s)[0],p=/^http:/.test(d.location)?'http':'https';if(!d.getElementById(id)){js=d.createElement(s);js.id=id;js.src=p+"://platform.twitter.com/widgets.js";fjs.parentNode.insertBefore(js,fjs);}}(document,"script","twitter-wjs");