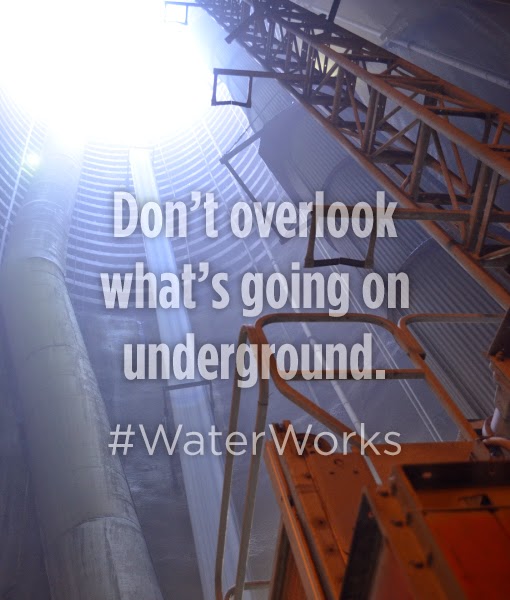 SHARE: Don't let the unseen go unspoken. Water infrastructure needs attention and you can speak up 9/9 #WaterWorks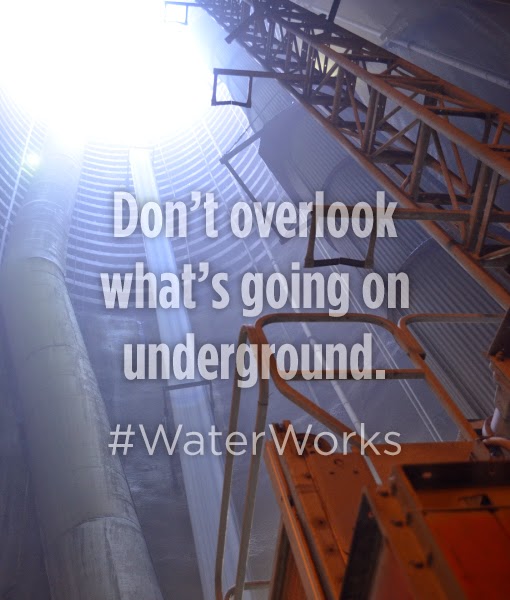 Without clean, safe, and reliable water and wastewater systems, one-fifth of our US economy would grind to a halt. That's because #WaterWorks.
Water sustains life. It creates jobs and drives our economy. Clean water is what our work is all about.
September's going to be big when it comes to water issues. On September 10, 2014, water leaders will be in Washington, educating the White House and Congressional leaders about how investment in our nation's water and wastewater infrastructure puts people to work and builds a stronger America.
We'll share stats, stories, videos and more throughout the month, and you can lend your voice to the clean-water cause. One social-media method is a September 9 Thunderclap.
Thunderclap is a tool that lets a message be heard when we all say it together. When you join our #WaterWorks Thunderclap, participants share the exact same message at the exact same time, spreading an idea across Facebook, Twitter, and Tumblr that cannot be ignored. The goal is to trend in social media.
How can my social media accounts support #WaterWorks?
The Sewer District and many other water/wastewater organizations and interested citizens will be posting social media messages to promote the Thunderclap—please share and retweet these messages to spread the word. You can also use the hashtag #WaterWorks

All you have to do to participate is sign up to share a #WaterWorks message on any of your social media accounts. Joining the Thunderclap is easy, and the system will post your #WaterWorks message automatically on September 9, 2014 at 12:00pm EST; you don't have to do anything else. If you change your mind before then, you can go to the campaign page and opt out.
What exactly am I agreeing to when I authorize my Facebook or Twitter account using Thunderclap?
You're
allowing Thunderclap to share a single message on your behalf. This is
only the case when you click the red button on the campaign page to
support with Twitter, Facebook, and/or Tumblr. After the campaign is
complete, we won't post any additional messages.
Our goal is 2000 supporters. Will you join us?
Lend your voice to clean water, jobs & services to support h2o infrastructure & nat'l funding. Because #WaterWorks http://t.co/v0uNW7L8BE
— The Value of Water (@TheValueofWater) August 28, 2014