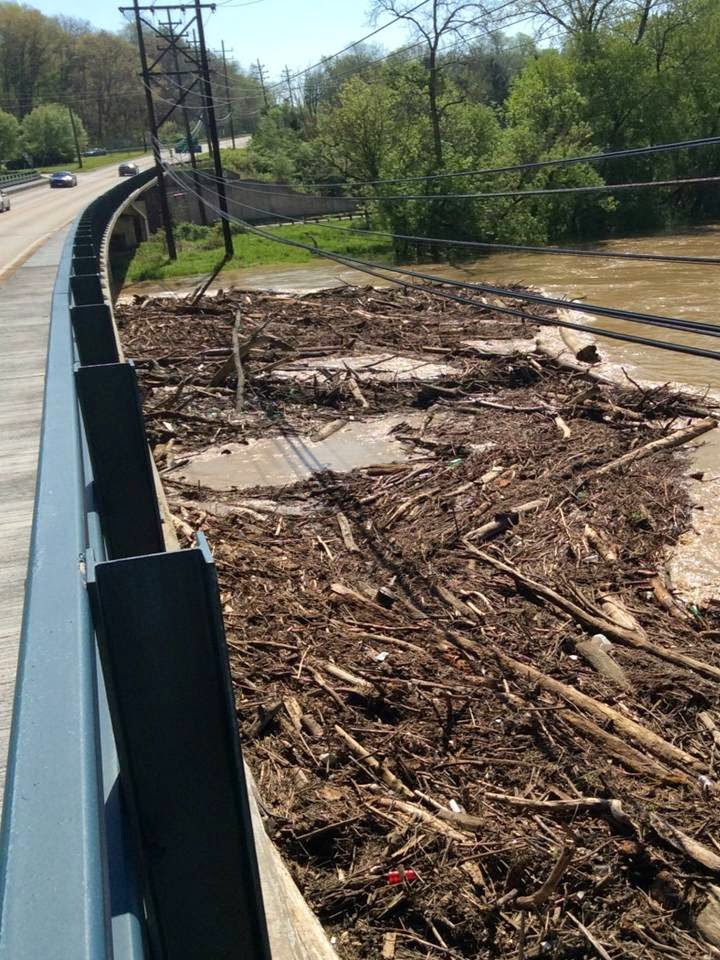 UPDATE: Storm clean-up, costs, communities, and why a regional #StormwaterProgram is critical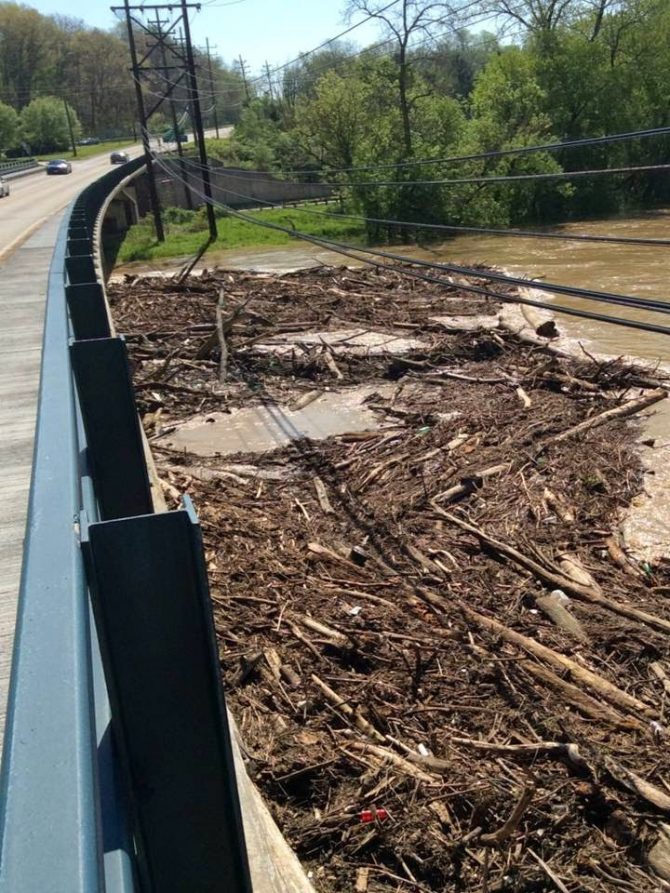 Storm debris clogs the Cuyahoga River under Alexander Road in Valley View May 13, 2014.
Could $20 million in inaccessible funds have helped local communities respond to storm damage following Northeast Ohio's torrential downpour earlier this week?
That's a question we raised here May 13. Communities are facing storm clean-up challenges while $20 million sits frozen in escrow as a result of a September court ruling that the Sewer District does not have the authority to implement a Regional Stormwater Management Program.
Much has happened this week, and we presented an update to our Trustees yesterday. The report and conversation deserves to be highlighted.


After the storm
Throughout the week, Sewer District crews have assessed the storm damage throughout the region. Debris removal and maintenance is estimated to be nearly $1 million, and erosion control and repair costs are estimated to be millions of additional dollars. This is in addition to the existing costs to maintain and repair stormwater infrastructure.
Under the Regional Stormwater Management Program, the Sewer District would have been mobilized to assist communities and address these problems. Unfortunately, because of litigation, the Sewer District is unable to do anything to fix these issues.



The big picture: Video of local issues
Several videos show the extent of flooding across the region.
Supporting a regional program
Executive Director Julius Ciaccia reported to Trustees during yesterday's Board meeting, noting support of the Sewer District's Regional Stormwater Management Program. On Monday, several Friend of the Court briefs (Amicus Briefs) were filed, including by The State of Ohio through the Ohio Attorney General's Office.
The impact on local residents
During yesterday's Board meeting, Mayor Robert Stefanik of North Royalton, a Sewer District Trustee, noted that because of the extensive storm damage in his community and the cost to address repairs, the city will have to evaluate its budget for infrastructure and road repair. He also noted as a result of the storm, it would take millions of dollars to repair the infrastructure in his and in surrounding communities. The Mayor also expressed dismay that litigation continued to hold funds from residents.
Olmsted Falls removes itself from opposition
On Tuesday, May 13, 2014, Olmsted Falls City Council voted to remove itself as an opposition community and is no longer opposing the Regional Stormwater Management Program.
Stormwater runoff as beach season approaches
The Sewer District will begin its recreational beach testing on Monday, May 19, 2014. Stormwater runoff, flooding and erosion negatively impact the quality of water.
Stormwater-related related news
Some insurers are now suing communities suggesting more should have been done to prevent flooding damage. A Chicago Tribune story took a closer look at this trend.