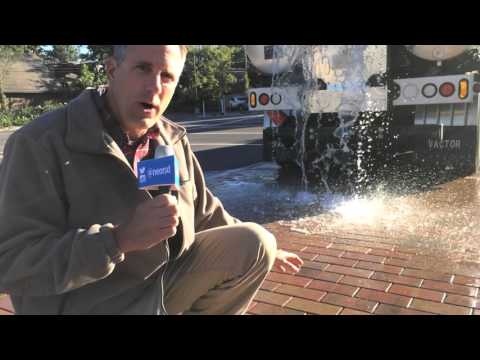 WATCH | How it works: Permeable pavers at the Western Reserve Historical Society
It's not the first permeable-pavers project we've supported, but it's the first time we've had a truck dump a tank-load of water on one for a video.
The Cleveland History Center at the Western Reserve Historical Society recently completed a renovation of its parking lot with the support of a Green Infrastructure Grant from the Regional Sewer District. Green infrastructure components helped better manage stormwater runoff on-site and reduced the amount of stormwater entering the combined sewer system.
Stormwater Technical Specialist Dave Ritter and CHS Director of Operations Angie Lowrie tell us a little about the project as Dave explains how the pavers and gravel work together to filter and infiltrate runoff.