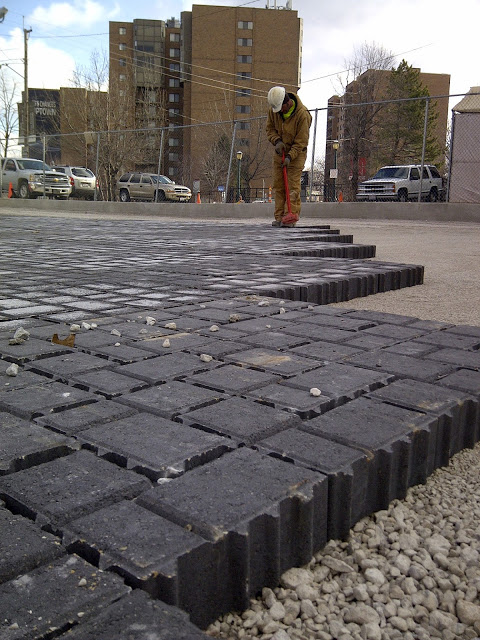 GREEN: Paving the way, but with less pavement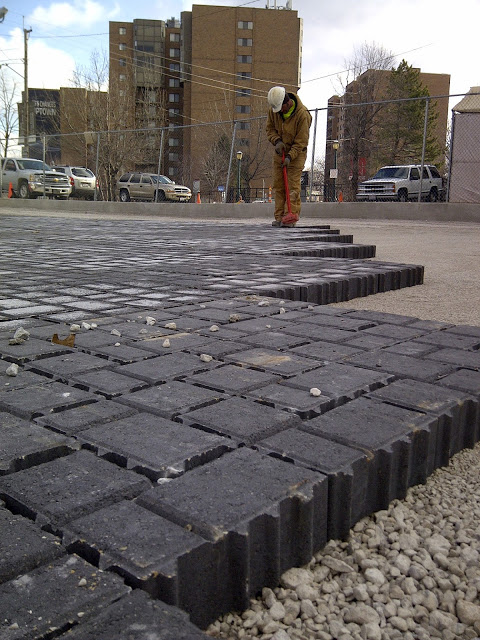 Consider it a two-for-one deal.
One of our latest green projects is nearing completion in University Circle, a Courtyard by Marriott parking lot that will reduce stormwater runoff and cut sewer contributions by more than one million gallons per year.
The work is a Project Clean Lake green-infrastructure project because it will reduce combined sewer overflows to nearby Doan Brook and reduce runoff from more than one acre of hard surfaces—the hotel rooftop and the parking lot.
The project sits atop layers of sandy soil, prime real estate when it comes to stormwater management and runoff reduction. The stormwater-management features allow stormwater to filter through the lot and into the soil—or be captured from the roof and redirected to an underground storage chamber—rather than running off into the local combined sewer system.
The project will be complete this month. You can see a project overview in the slideshow below.
Upon completion, visitors will see this diagram on display near the sidewalk that explains how the underground stormwater management system works.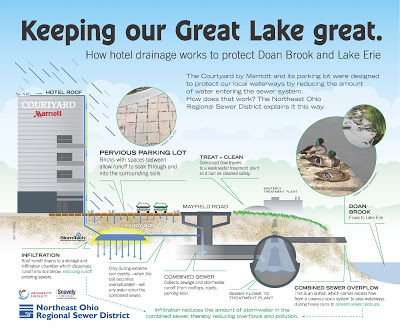 AWARDS: On November 21, 2013, University Circle, Inc. presented
the Sewer District with an award for the project's contributions to the
neighborhood.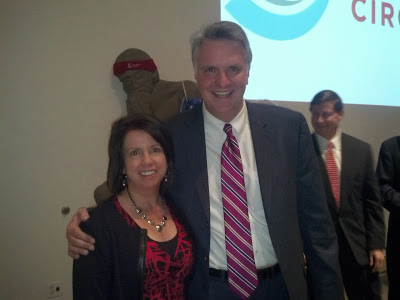 Director of Engineering & Construction Kellie Rotunno and University Circle, Inc. Director Chris Ronayne. Photo courtesy Kim Colich.