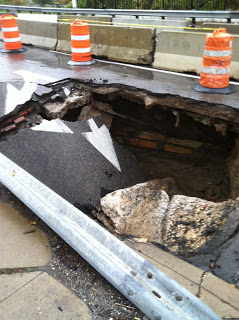 ALERT: Broken sewer pipe reduces traffic to one lane on Warner Road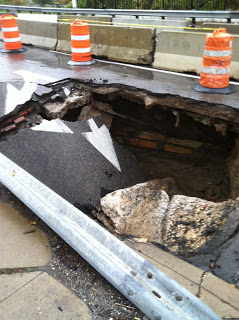 A portion of a sewer pipe owned by the Northeast Ohio Regional Sewer District has broken and caused a sinkhole on Warner Road just north of Turney Road (near Mill Creek Falls area). Therefore, Warner Road has been restricted to one lane, southbound only, but there have been no environmental impacts.
The Sewer District recommends that motorists avoid the area if possible. The City of Cleveland will monitor Warner Road for further deterioration and determine whether complete road closure is required.
There is no sewage leak occurring and the environment has not been adversely impacted.