Utility Assistance Resource Fairs: Still looking for help?
Hundreds of customers attended our Utility Assistance Resource Fairs in 2022 and we saw thousands of new program enrollments as a result. But we know some customers are still waiting for and working to get help. Call us (216) 881-8247 to speak to a representative.
If you attended a Resource Fair and have not yet received the help you needed, or don't know the status of your request, please call our Customer Service team 216-881-8247 to talk to a live representative or visit our Ask Us page to contact us via email.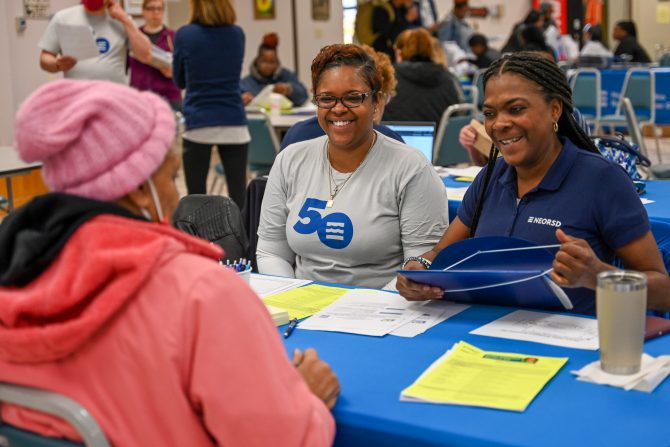 Below are all the partners who helped us deliver the Utility Assistance Resource Fair experience. If you have questions, their customer service teams are here to help.
CHN Housing Partners | 888-901-1222
Cleveland Division of Water | 216-664-2444
Cleveland Public Power | 216-664-4600
Columbia Gas | 800-344-4077
Community Housing Solutions | 216-231-5815
Cuyahoga Jobs & Family Services | 216-987-7392
Dominion Gas | 800-362-7557
First Energy | 800-589-3101
Northeast Ohio Regional Sewer District | 216-881-8247
Step Forward | 216-696-9077