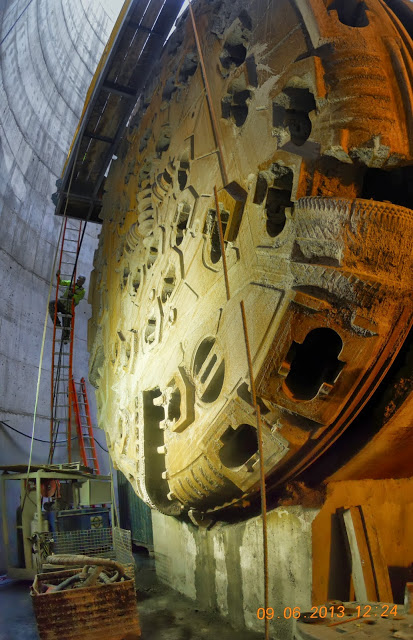 LOOK: Like some kind of futuristic dissection, photos tell the story of @MackenzieTBM's disassembly
Today we received this amazing set of images that show our tunnel boring machine Mackenzie as she continues to be disassembled 200 feet underground.
Last month, the 27-foot-tall Mackenzie finished digging the Euclid Creek Tunnel, a journey that spanned three miles under Cleveland and Lake Erie. The tunnel won't be officially complete until 2015, but Mackenzie has done her job. She's being transported back to Bratenahl in pieces where she began her dig in 2012.
These photos show Mackenzie up close as she is being disassembled piece by enormous piece.
Once the tunnel begins storing wastewater in 2015, it will have a capacity of 60,000,000 gallons, reducing pollution in Lake Erie.
We've grown very close to Mackenzie since 2012, and all this talk about "disassemble" does have us very conflicted.