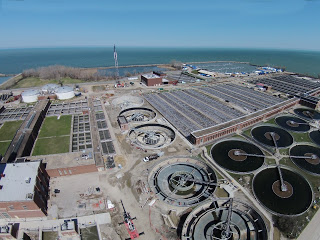 NEWS: Trustees set rates for 2017-2021, move to monthly billing also new January 1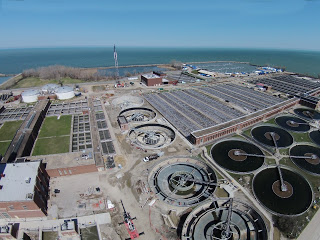 Construction underway at the Easterly Treatment Plant.
Annual increase of 8.3%, average bill increases by about $4 per month beginning in 2017
Today, the Northeast Ohio Regional Sewer District's Board of Trustees unanimously adopted the 2017 through 2021 rate schedule effective January 1, 2017.
Beginning January 1, the Sewer District also moves to monthly billing for sewer rates for Cleveland Water customers. The move is based on its billing agent Cleveland Water making its transition away from quarterly billing. All non-Cleveland Water customers will continue to be billed quarterly.
Projected monthly average residential bills from 2017 through 2021—based on our customers' average water consumption of 4,675 gallons per month—for Subdistrict 1 (Cleveland) and Subdistrict 2 (suburbs) can be found online.
Sewer District rates are set every five years following a comprehensive study of anticipated expenditures. Officials thoroughly analyze a variety of factors, including:
Planned infrastructure investment projects

Maintenance and repair of existing sewers
Increased capacity at wastewater treatment facilities
Other construction projects including Project Clean Lake's federally mandated construction

Anticipated increases in chemical and energy costs
Existing and future debt service requirements
Two other components of the rate increase include the creation of a Member Community Infrastructure Program which would assist the Sewer District's 62 member communities with local sewer infrastructure issues; and an increase in eligible customers' participation in the Sewer District's affordability programs from 50% to 80% over the rate schedule period.
The fees for the Regional Stormwater Management Program per ERU (Equivalent Residential Unit) will not change during this rate cycle.