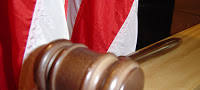 Performance audit affirms new business practices are on target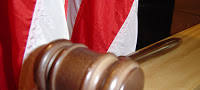 Today, the Auditor of State released a performance audit for the Northeast Ohio Regional Sewer District which praised many business practices instituted since 2007 and recommended further improvements.
The purpose of the audit, which was initiated by the Sewer District, was to examine practices instituted under Julius Ciaccia, who became Executive Director in November 2007. It reviewed 53 of 104 contracts authorized from 2008 to October 2010, accounting for 73% of the total contract costs during that timeframe. The following areas were fully reviewed:
· Change Orders;
· Policies and Procedures;
· Compliance with the State of Ohio Regulations; and
· Management
"In addition to other capital improvement costs, we will be managing a $3 billion program called Project Clean Lake, which will reduce the amount of raw sewage going into the environment," Ciaccia said. "This program will be paid for solely by our customers. Therefore, it is of upmost importance that we have the most efficient and effective policies and procedures in place."
Since late 2007, the Sewer District has aggressively revamped numerous practices with many related to construction and engineering projects. Most notably, the change order policy was overhauled. The new policy explicitly states that the total additional monies requested by a contractor, if any, are not to exceed 10% of the base contract amount.
"Prior to 2007, change orders were pretty common and, in many cases, exceeded the base contract amount by more than 10%," stated Mike Bucci, Deputy Executive Director who managed the Performance Audit project. "While we understand that, at times, they are necessary, the excessiveness of the changes orders from past projects was unacceptable. Since the new policies and procedures have been implemented, I'm proud to say that there have been no change order modifications since November 2007."
Further, in the Performance Audit, the State, "…identified no significant issues involving change orders…" and noted that the Sewer District's 10% benchmark was consistent with the information from the American Institute of Architects, which indicates that the 5 to 10 percent is a common contingency amount for contractors.
"We greatly appreciate the Auditor of State's performance audit presentation to the Board of Trustees earlier this month," stated Jack Bacci, Mayor of Cuyahoga Heights and Sewer District Trustee. "We received a lot of great feedback from the State, including praise for the Sewer District's new method for cataloging construction project data, like costs, payments and other valuable information. Although we're clearly on the right path, the Auditor of State's recommendations will help to further improve an already impressive operation."
A total of seven recommendations were made by the state, which included:
· Evaluate contractor and consultant performance;
· Develop consultant selection policy and procedures;
· Carefully review consultant, contractor and vendor receipts for compliance;
· Comply with specific Ohio Revised Codes;
· Include an issue "notice to proceed" directives for all contracts;
· Develop a policy addressing best value procurement; and
· Ensure compliance with Sunshine Law and Board's Code of Ethics
The Sewer District addressed each recommendation in a prepared response, noting that it 1) has already been implementing major improvements in many areas; 2) will address those other areas that need further improvements as suggested by the audit; and 3) will reinforce established procedures and protocols.
For example, as part of its revised RFP requirements, the Sewer District solicits disclosure of consultant performance on both previous projects at the District, as well as, with other clients. Further, in professional services contracts, the Sewer District recently included identification of Key Performance Indicators (KPI) for consultants, against which a portion of their fee is placed at risk.
"For the past three and a half years, we've been aggressively addressing the way the Sewer District does business," stated Bucci. "Any contractor or consultant who's done work with us in the past will tell you that this is a new Sewer District—it's no longer 'Business as usual.' Our employees know it, too."
The State of Ohio performance audit is the one of three audits initiated by the Sewer District in recent years. In 2007, the Sewer District Board of Trustees commissioned Calfee, Halter & Griswold LLP to examine policies and procedures of contracts from 1998 to September 2007. The audit indentified deficiencies in change order processes and detailed record keeping for a variety of projects, just to name a few.
In 2010, in response to William Schatz, former Sewer District attorney, pleading guilty to public corruption charges, the Sewer District also engaged Bricker & Eckler to examine a total of 20 projects occurring from 1997 to 2007. The projects selected were $1 million in final construction costs and included change order totals exceeding 10% of the base contract amount. Many of the findings reiterated those of the Calfee audit.
"Given the issues once facing this agency, the Sewer District has completely overhauled the way it does business," stated Dean DePiero, Mayor of Parma and Sewer District Trustee. "The Auditor of State staff commented to the Board that, given the changes to contracting practices, this is not the same Sewer District and we enthusiastically concur. Customers should feel confident that we are on the right track."
A copy of the audit and the Sewer District's response is available on the Auditor of State's website.