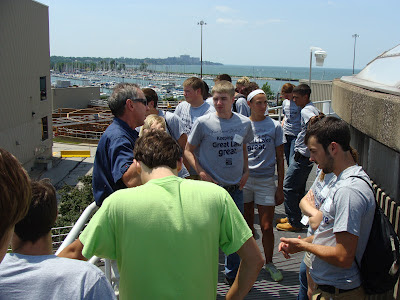 PROFILE: Students travel the ins and outs of Cleveland's water cycle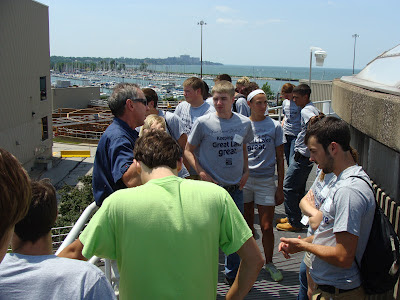 Assistant superintendent Dan Smith speaks to a group of Sewer District summer students and co-ops from a point high atop a trickling filter at the Westerly plant in Cleveland.
Think of it as a water-cycle/career-prep roadtrip. The Sewer District calls it success@work.
The District recently dedicated a day to providing its summer students with insight on how to be more successful in the workplace. With that came a closer look into the work of the Sewer District, the urban water cycle, and related career opportunities present in the Greater Cleveland community.
"I didn't expect too much, but I really got a lot out of it," said Ryan Stroud, a student at Case Western Reserve University working in a summer position in Building Maintenance. "We got a lot of information about the (treatment) plants and how the water cycle in Cleveland works, but we also got a lot about personal development."
Beginning the day at the Great Lakes Science Center, students heard brief presentations on the importance of networking and character, and were offered tips on proper work attire and advice on their uses of social media.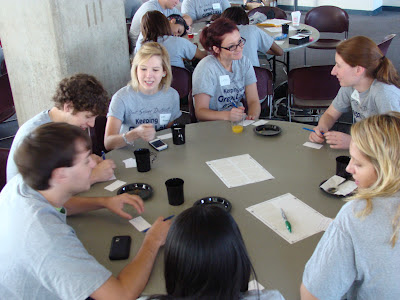 From there, they traveled to nearby Edgewater Beach, a water-quality testing site for the Sewer District, to understand how water samples are collected and receive hands-on demonstrations of certain testing equipment. Then they headed back on the bus and traveled to Cleveland Division of Water's Garrett Morgan Water Treatment Plant, as well as our very own Westerly Wastewater Treatment Center learning about the processes of treating our drinking water and Wastewater. The day was ended with a tour of the Greater Cleveland Aquarium.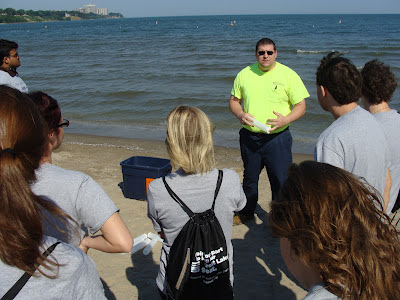 Ron Maichle explains how the Sewer District collects water samples at this Edgewater Beach location.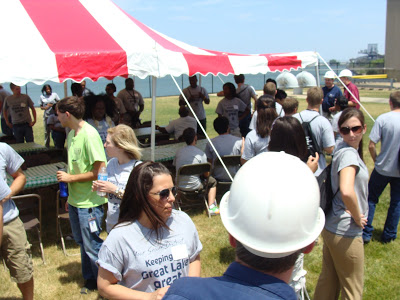 Students enjoyed lunch prepared by Westerly employees before heading out on a plant tour in the afternoon.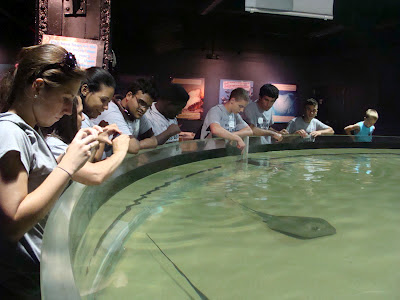 The Greater Cleveland Aquarium touch tank was a great chance for students to experience some of the aquatic life up close…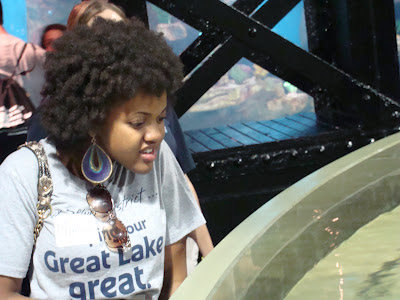 …but Monica wanted nothing to do with it.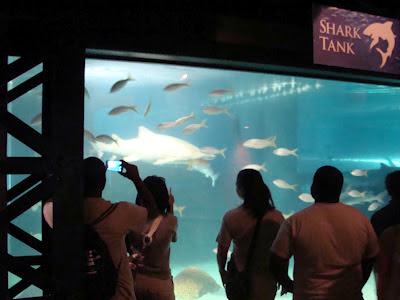 "I've really enjoyed my experience here with the Northeast Ohio Regional Sewer District," said Leah Foster, a Finance department co-op and student at Kent State University. "I know that I can use the experience that I have had thus far for my long-term career goals."
Communications & Community Relations student assistant Stephanie Harris contributed to this story.